This is an archived article and the information in the article may be outdated. Please look at the time stamp on the story to see when it was last updated.
OKLAHOMA CITY - Many Oklahomans are facing lawsuits from hospitals over their unpaid medical bills.
An investigation by Oklahoma Watch's Trevor Brown uncovers some staggering numbers about how many lawsuits have been filed.
"Hospitals do not relish the thought of having to sue patients," said President of the Oklahoma Hospital Association, Patti Davis.
Davis says the most important thing is not expanding Medicaid has had a profound impact on Oklahomans.
"We are the second-highest state in the number of uninsured and if you think about it most of us are just one really bad diagnosis such as cancer or stroke or a heart attack or perhaps a baby born with many complications away from very dire situations personally," said Davis.
The report by Oklahoma Watch uncovered more than 22,000 lawsuits filed against patients for unpaid medical bills.
Based on the Oklahoma Administrative Code, you do have a right to ask for an estimate of charges in advance of your hospital stay.
A representative for Norman Regional sent News 4 the following statement:
"Norman Regional strives to respond to this challenging, national issue with empathy and compassion while at the same time upholding our fiduciary responsibility to balance our mission and financial business obligations.

In these infrequent interactions, we pursue litigation as an absolute last resort. In fact, Norman Regional Health System makes every attempt to work directly with patients to find an agreeable solution for their billed balance. That collaboration helps determine an individual's eligibility for financial assistance. If financial assistance and/or a payment plan is not achieved, the unpaid balance is turned to a collection agency. The collection agency then attempts to reach each patient by phone, letter, email and text in order to set up an individualized payment plan.

These type of patient encounters are a small percentage (0.3%) of all Norman Regional patient accounts. We routinely do our best to help qualifying patients receive financial assistance, set up a payment plan or find a solution at each stage of the billing process.

Norman Regional does not turn away patients based on their ability to pay. In the end, a small percentage of patient accounts advance to the collections process, and even fewer move into litigation."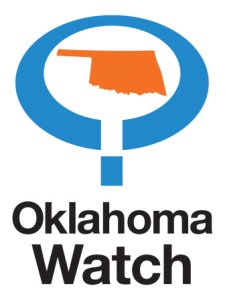 "Oklahoma Watch is a nonprofit, nonpartisan media organization that produces in-depth and investigative stories on important issues facing the state. For more Oklahoma Watch content, go to oklahomawatch.org."