This is an archived article and the information in the article may be outdated. Please look at the time stamp on the story to see when it was last updated.
CANADIAN COUNTY, Okla. – A traffic stop in Canadian County led to the discovery of nearly 180 pounds of marijuana.
On Friday, just after midnight, a Canadian County Sheriff's Deputy stopped a vehicle going eastbound on I-40 for speeding.
Officials say the driver, Demario Calvin, 27, was driving 78 in a 70 MPH speed zone.
When the deputy approached the vehicle, a strong odor of marijuana was detected. Two other passengers were traveling with Calvin; Tonay Duncan, 22, and Vince Johnson, 34.
A search of the vehicle revealed approximately 176 pounds of marijuana in the back passenger compartment and trunk of the vehicle.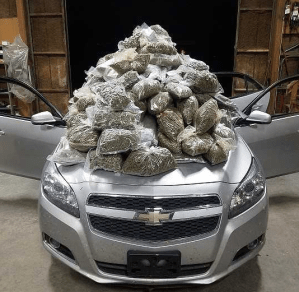 The marijuana was packaged in different ways including vacuum-sealed food saver bags as well as crock pot liners.
Calvin, Duncan and Johnson, all convicted felons and from Mississippi, were arrested and taken to the Canadian County jail.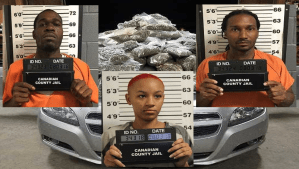 They have been charged with trafficking in marijuana and conspiracy.
Their bail was set at $50,000 each.