This is an archived article and the information in the article may be outdated. Please look at the time stamp on the story to see when it was last updated.
OKLAHOMA CITY — Oklahoma City Thunder player Nick Collison is now recovering from a successful surgery.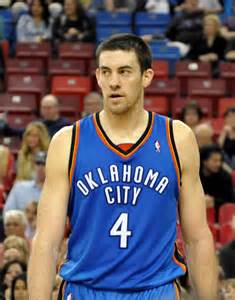 The forward had an arthroscopic procedure on his right knee Thursday, according to Thunder General Manager Sam Presti.
Officials say the procedure was done here in Oklahoma City.
Collison is expected to miss four to six weeks before he can participate in off season training.
This past season, Collison appeared in 66 games (two starts) and averaged 4.1 points, 3.8 rebounds and 1.4 assists in 16.7 minutes per game.