This is an archived article and the information in the article may be outdated. Please look at the time stamp on the story to see when it was last updated.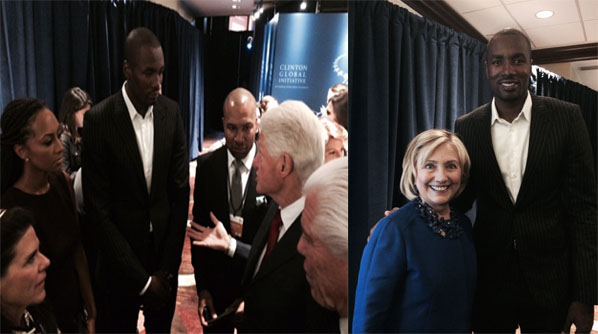 WASHINGTON D.C. – The Clinton Global Initiative(CGI) holds its 10th annual meeting in New York this week.
The four-day meeting, which started Sunday, is hosted by former president Bill Clinton, former secretary of state Hillary Clinton and their daughter Chelsea.
CGI brings together heads of states, leading CEOs, heads of foundations, and others to analyze global challenges, discuss the most effective solutions and build partnerships that create positive social change.
To date, the CGI community has made more than 2,900 commitments, improving the lives of more than 430 million people in 180 countries.
Last night, Oklahoma City Thunder's Serge Ibaka attended the meeting to discuss giving the gift of hearing to those in need in the Republic of Congo.
Excited to attend @ClintonGlobal #CGI2014 with @StarkeyHearCEO & @TaniAustin to talk about the gift of hearing in Congo with @starkeycares

— Serge Ibaka (@sergeibaka) September 21, 2014
[protected-iframe id="46ecb5ba31ea5690250d4b9b9fea61ff-29519643-62065474″ info="//instagram.com/p/tOwYckTUHh/embed/" width="612″ height="710″ frameborder="0″ scrolling="no"]
This past summer, KFOR's Lance West traveled to the Congo with Ibaka to see how the gentle giant was helping change lives
THUNDER'S 'GENTLE GIANT' SERGE IBAKA BRINGING SOUND TO THOSE IN NEED