This is an archived article and the information in the article may be outdated. Please look at the time stamp on the story to see when it was last updated.
OKLAHOMA CITY– Donations have come in from all around the world for the victims of Monday's deadly twister.
People in Oklahoma have been incredibly giving, including to our relief efforts here at KFOR-TV.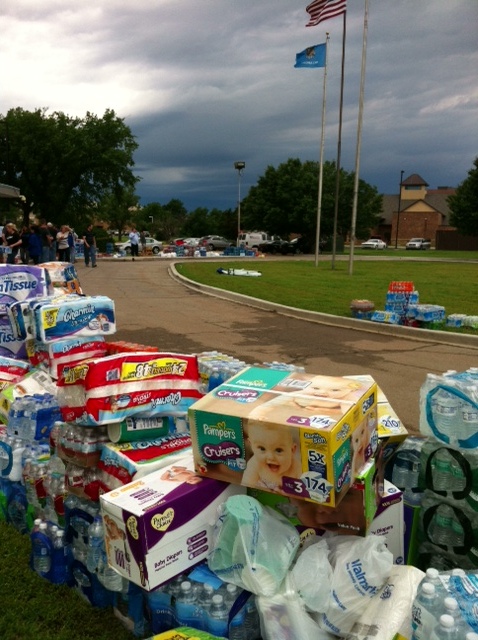 Tuesday, truck after truck was filled with water, diapers, hand sanitizer and other supplies that will be given to those who need it. Also, about $65,000 was raised for the victims.
Beginning this morning, at 9 a.m., we will start collecting monetary donations ONLY here at KFOR-TV for the victims.
*CLICK for more on how you can help*