This is an archived article and the information in the article may be outdated. Please look at the time stamp on the story to see when it was last updated.
Below are donation centers and related information as well as drop-off locations for needed supplies. They are coming in fast and furious to KFOR-TV studios but there may be a location more near your area. Please check with local businesses, churches and civic organizations if you can't make it to the locations below, as they may be collecting donations. As always, be wary of who you give to, and we suggest only giving cash to the below organizations if you choose that as your preferred method of donation.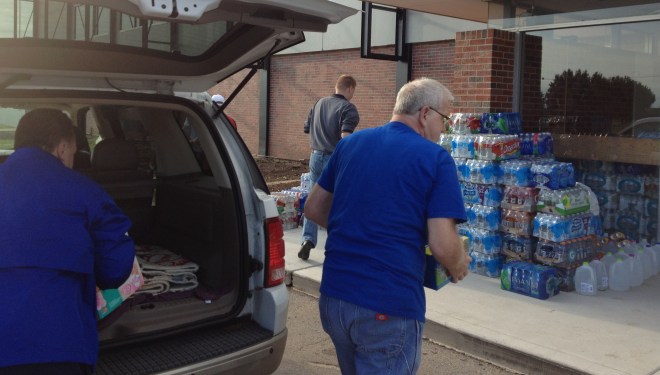 Red Cross of Oklahoma City – the Red Cross can be contacted here or by calling 405-228-9500.
Salvation Army at KFOR-TV studios (supply drop-off) — Items needed: Bottled water, Gatorade, Wipes, Diapers, Baby formula, Hand towels, Individually wrapped snacks, Work gloves. Financial donations can also be made to the Salvation Army. Text "storm" to 80888 to make a $10 donation.
Feed the Children donation center (donations) — Feed The Children is preparing emergency disaster relief supplies to aid victims of the Moore tornadoes and will be accepting donations from the public on Tuesday, May 21, from 8:30 a.m. until 4:30 p.m. at the McCormick Distribution Center (29 N. McCormick). Items that will be accepted are diapers, canned goods, non-perishable food and snack items, water and sports drinks.