This is an archived article and the information in the article may be outdated. Please look at the time stamp on the story to see when it was last updated.
OKLAHOMA CITY – An alleged murder for hire plot keeps hazmat crews busy in the metro.
On Thursday investigators in hazmat suits cleared the home of dangerous chemicals.
NBC News confirmed with sources the man who lived in the home claimed to have the deadly toxin ricin.
The suspect, Preston Rhoads, was arrested for allegedly plotting a murder.
Thursday night's raid resulted in two different hazmat scares around the metro on Friday.
"Police were notified of possible contamination of two police cars involved in that case," said Oklahoma City police MSgt. Gary Knight.
At a gas station at Penn and Main, one black police squad car sat isolated from the rest after reports of possible chemical contamination in the car.
At the same time on the far southside of the metro, at a police officers home near Indian Hills Road and Sante Fe, another decontamination zone is set up.
Neighbors were forced to keep their distance, mostly as a precaution.
"I'm glad there's precaution because the police officer has family and I'd be more concerned about him. It's better to be safe than sorry," said neighbor Darla Muralt.
EMSA confirms four people were transported to the hospital in good condition, but again mostly as a precaution.
Rhoads is still behind bars.
He's being held without bond.
The police and FBI aren't giving out a lot of information about a possible motive.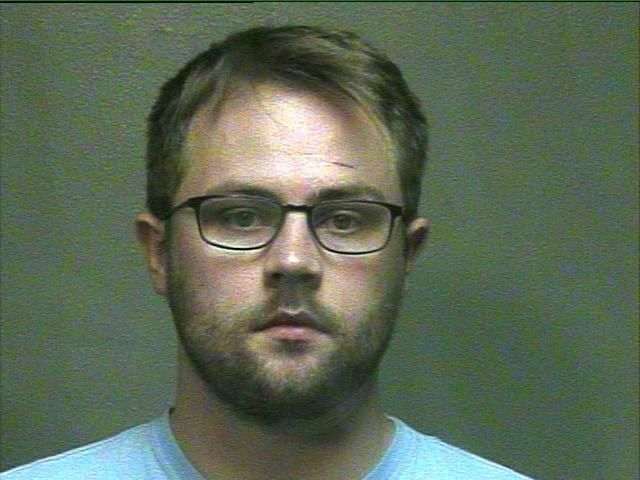 MORE: FBI, police arrest man accused of murder-for-hire plot in Oklahoma City