This is an archived article and the information in the article may be outdated. Please look at the time stamp on the story to see when it was last updated.
UPDATE: Bubba's funeral will be Saturday at Crossings Community Church in Oklahoma City.
It starts at 2 p.m.
The graveside service is immediately following at Bethany Cemetery  at N.W. 50th St. and Rockwell Ave.
NORMAN, Okla. - A 19-year old's life is tragically cut short by a medical emergency.
Connor Hamilton, better known as "Bubba," died suddenly on Tuesday from a pulmonary embolism.
The 19-year-old was an OU freshman and Putnam City North alum.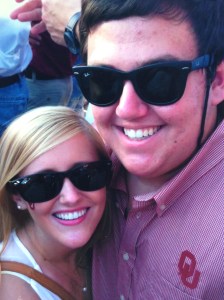 News of his passing spread quickly and has left many wondering what happened to the young man so full of life.
Wednesday, his friends sat down to reflect on who he was and what happened.
Lucas Rempe, one of Bubba's best friends, said, "I know he wants us to be happy right now."
Happiness he and others are trying to find among the tears. Rempe says Bubba was full of life.
Rempe said, "Ge did not make a single person sad. He made everyone happy."
Alex Clark, another best friend of Bubba, said, "That's the thing with anyone with Bubba, no one felt uncomfortable around Bubba. No one felt in a bad mood around Bubba."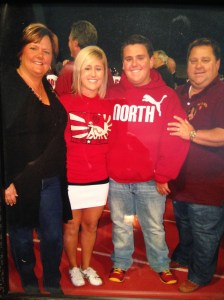 Bubba died Tuesday. His mom says he was home from college recovering from strep throat, tonsilitis and bronchitis.
He had gone to class Tuesday and then came back home to Northwest Oklahoma City.
He went to rest but within a few minutes came downstairs to his mom's room. He started to say something when he collapsed.
Rempe said, "We're all in shock. He was so young. He had so much life to live."
The Medical Examiner has confirmed he died of a pulmonary embolism, a blood clot which traveled into his lung.
Lucas and Alex have been best friends with Bubba since middle school. They say losing him is one of the hardest things they've ever been through.
Though they know their friend touched many lives.
Clark said, "He lived every day to the fullest. I never saw a time that Bubba wasn't enjoying the moment. And that's probably what I will take from Bubba is life is too short to not enjoy it. I know he enjoyed it."
Pulmonary embolism is also what killed Bubba's uncle about a year and a half ago. His mom said she has also battled blood clots.