This is an archived article and the information in the article may be outdated. Please look at the time stamp on the story to see when it was last updated.
OKLAHOMA CITY -- A Del City police officer accused of shooting an unarmed teen in the back heads to trial.
Randy Harrison is charged with manslaughter.
This is 20 months after the officer was accused of shooting an unarmed 18-year-old teen to death.
That's when Captain Harrison, a 23-year veteran of the Del City police department, tried to arrest 18-year old Dane Scott Jr.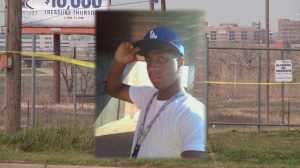 Following a brief car chase, the two struggled on the ground for a moment, before Harrison wrangled a handgun from the teen.
The unarmed 18-year old then tried to take off on foot. and Harrison shot him in the back.
From the day of the shooting, several eyewitnesses claimed Scott did not pose a threat because he had dropped his weapon.
All day potential jurors were asked if they've seen coverage of the case and if they've formed an opinion about Captain Harrison's guilty or innocence.
"Often times it's impossible to find jurors who haven't heard of a case, but as long as they haven't formed an opinion about guilt or innocence, that's the jurors you're looking for," said attorney Jacqui Ford.
Because of a gag order, neither side could talk on camera, but attorney Ford isn't connected to the case.
She says the trial could have a larger impact on the way police work.
"Officers might be stifled in those quick decisions of whether to use deadly force, if they fear they may be charged with a crime," said Ford.
Opening statements and testimony are expected begin Tuesday.
The trial is then set to last at least the rest of the week.