This is an archived article and the information in the article may be outdated. Please look at the time stamp on the story to see when it was last updated.
NORMAN, Okla. – Nine witnesses took the stand, including an attack survivor, and testified against an Oklahoma man accused of beheading a co-worker.
Alton Nolen is accused of beheading Colleen Hufford inside the Vaughan Foods distribution center, now Fresh Creative Foods, and stabbing Traci Johnson in September 2014. Hufford died as a result of her injuries, but Johnson survived.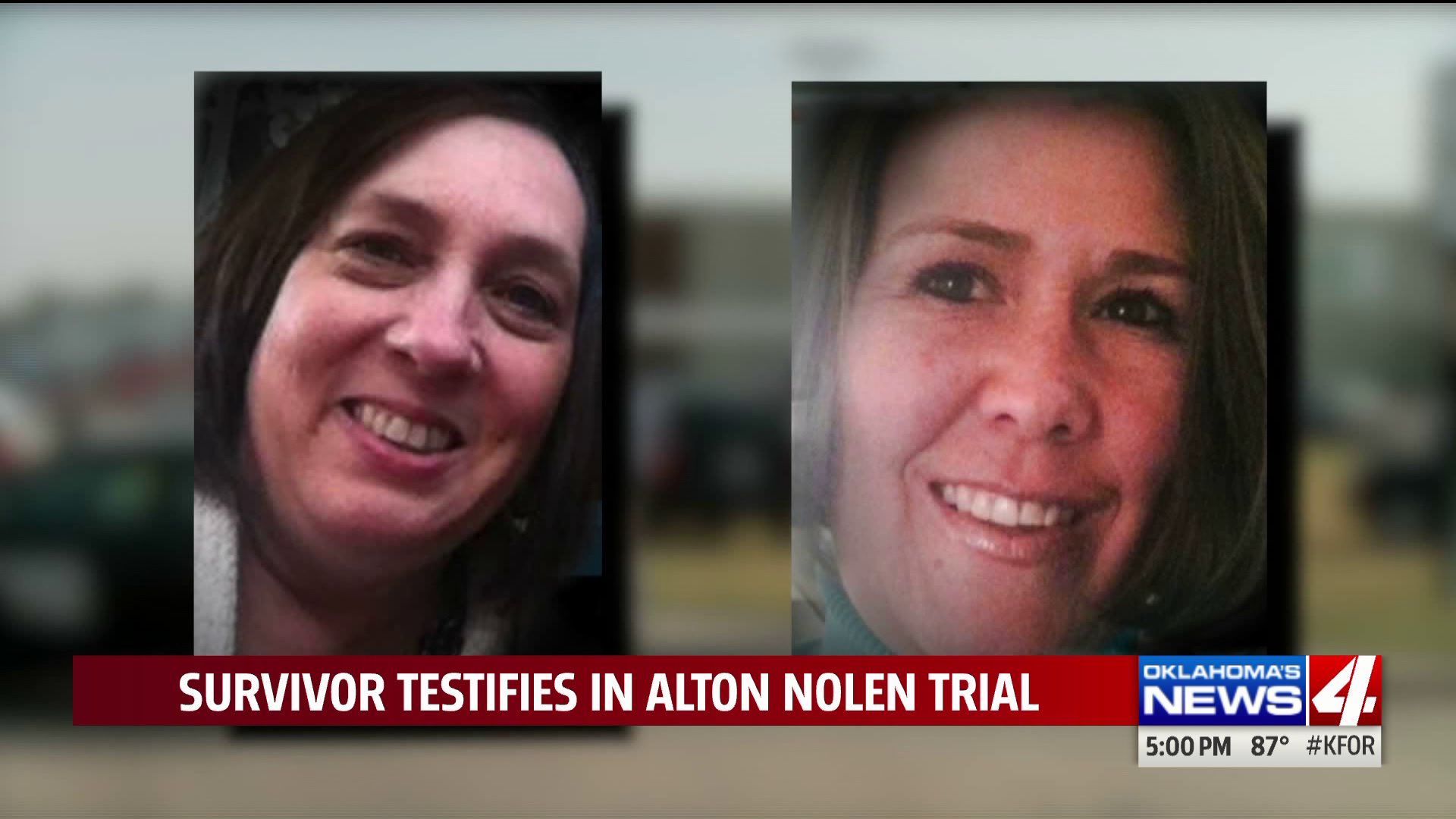 In her testimony Monday afternoon, Johnson recalled in graphic detail what she remembered about the attack. She told the jurors she didn't know what to think as she was screaming for help, describing Nolen's attack "like he was cutting a piece of meat."
Johnson testified Nolen injured her jugular veins, face and finger before he was shot by Mark Vaughan, former CEO of Vaughan Foods and reserve sheriff's deputy.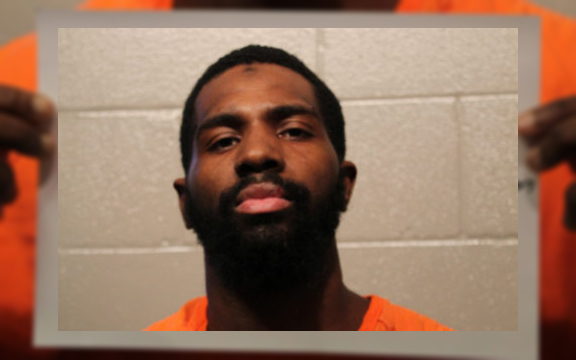 It proved to be an emotional day for a former HR worker, who broke down in the middle of her testimony. She suspended Nolen earlier that day after an altercation with Johnson.
Cleveland County DA Greg Mashburn told reporters after court he was not surprised at her reaction.
"When he [Nolen] spoke with the officers, as I mentioned in my opening statement… when he spoke with the officers, he said he was coming back looking for specific people and she [HR worker] was named in that," Mashburn said.
Testimony on Monday morning was significantly less graphic in comparison to Friday, when six witnesses took the stand. 
The first two witnesses Monday, past co-workers, were primarily questioned on Nolen's interactions with them on a day-to-day basis.
The first witness testified Nolen occasionally talked to him about Islam, noting Nolen's prayer breaks would sometimes slow down the food production assembly line especially when they were making bruschetta.
During cross-examination, the defense questioned the witness about his own religious beliefs. Because he was not a practicing Muslim himself whereas Nolen had indicted he was, the witness testified he could not always tell whether everything Nolen told was true.
The second witness was a temporary worker at Vaughan Foods at the time of the beheading and also testified Nolen's tendencies to talk to her about scriptures and religion. She told the court, Nolen told Johnson "I beat Caucasians" during the altercation at the plant that day.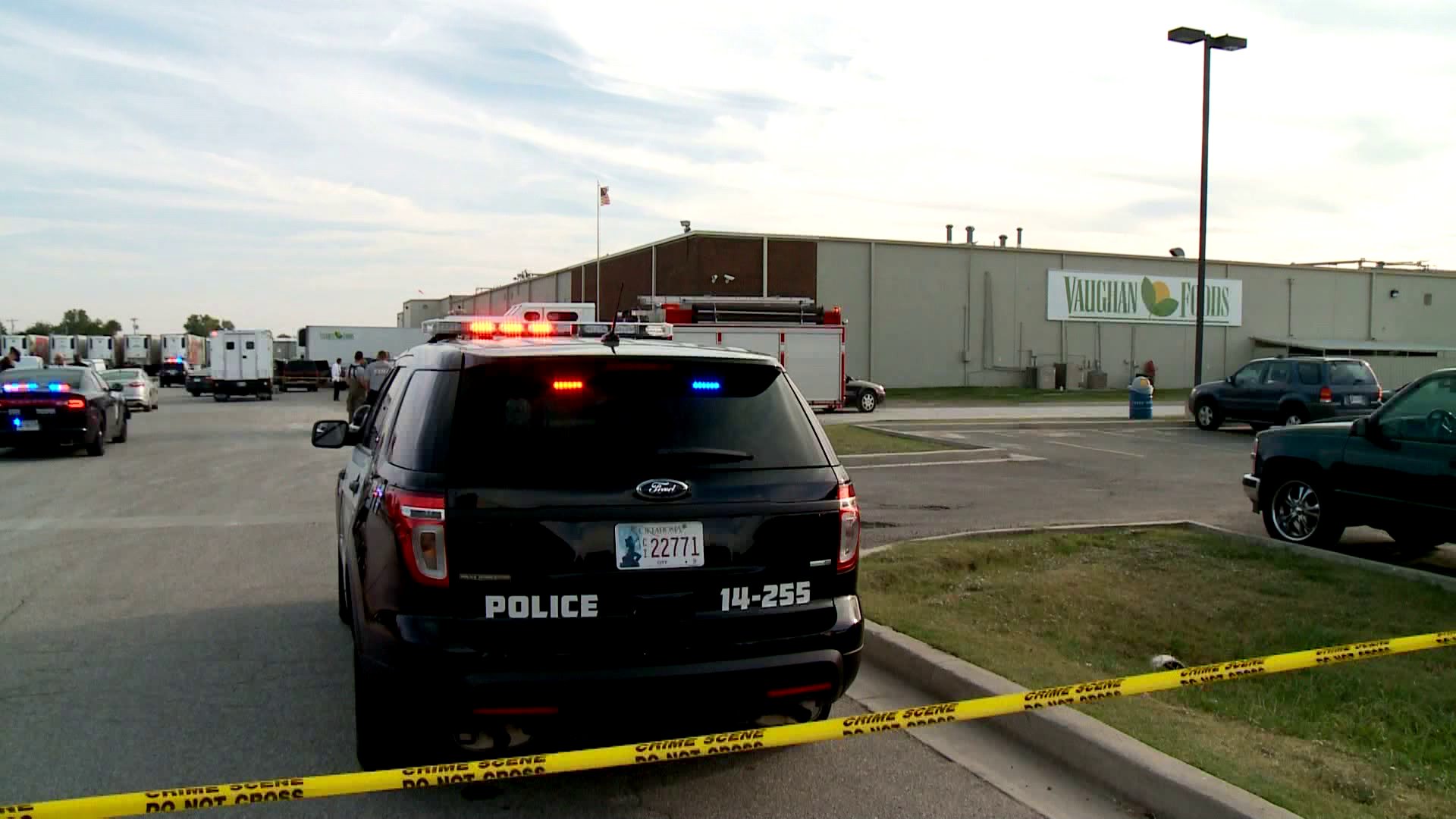 During opening statements, defense attorney Shea Smith told the jury there was no doubt Nolen killed Hufford, however she argues he was mentally ill and did not understand what he was doing was wrong.
Witnesses called by the state Monday testified there were no indications Nolen had any hallucinations or heard voices during their encounters.
The jury in the trial consists of eight men and four women, plus three alternates.