This is an archived article and the information in the article may be outdated. Please look at the time stamp on the story to see when it was last updated.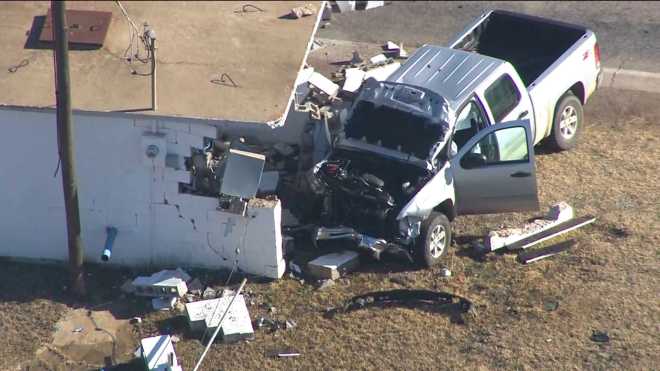 NORMAN, Okla. – A pickup truck and a semi collided in the northbound lanes of I-35 at Indian Hills Road near Norman.
The truck and semi hit somehow and the semi flipped over on its side on the on ramp.
The pickup ended up slamming into a brick wall of a small pumping station near the interstate.
Authorities have not confirmed the identities of those involved or injuries.