This is an archived article and the information in the article may be outdated. Please look at the time stamp on the story to see when it was last updated.
OKLAHOMA CITY – Hazmat crews were called to the scene of an accident after a car hauling trailer overturned.
Around 2 p.m. on Tuesday, Oklahoma City firefighters were called to a semi-truck rollover near Reno and Martin Luther King Blvd.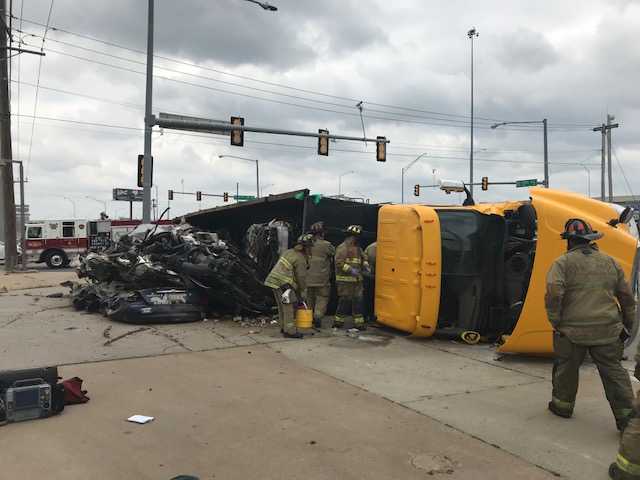 When fire crews arrived at the scene, they learned that a car hauler with at least a dozen cars on it had overturned.
Fortunately, the driver of the car hauler was not injured and was able to get out of the vehicle himself.
Authorities say diesel and oil began leaking onto the street, so hazmat units were called to the scene.
Fire crews say traffic could be impacted for quite a while.