This is an archived article and the information in the article may be outdated. Please look at the time stamp on the story to see when it was last updated.
TULSA, Okla. – A Tulsa County detention officer has surrendered to authorities after a warrant was issued for her arrest on a charge of sexual battery.
The Tulsa County sheriff's office said in a release late Friday that Ashley Michelle Smith had turned herself in at the county jail.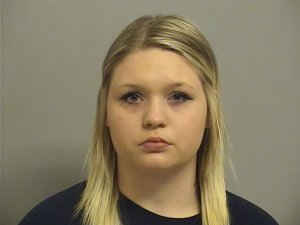 A warrant for her arrest was signed by a judge earlier Friday.
Authorities say Smith is accused of having an inappropriate sexual relationship with an inmate at the jail.
Smith has been on administrative leave since September 8 when the allegation surfaced.
She was hired as a detention officer in May of this year.