This is an archived article and the information in the article may be outdated. Please look at the time stamp on the story to see when it was last updated.
TULSA, Okla. – A former Oklahoma police officer has been transferred to a state prison, where officials will determine how he'll serve his 15-year sentence in the fatal shooting of his daughter's boyfriend.
The Tulsa World reports that 57-year-old Shannon Kepler arrived Monday at the Lexington Assessment and Reception Center.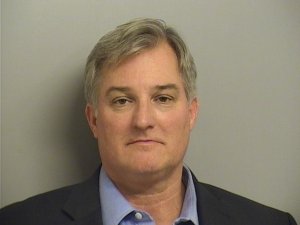 Kepler was kept in a single cell while at the Tulsa jail. It's unclear whether he'll be housed the same way in prison.
Prison officials say his permanent assignment will be kept secret. Similar steps have been taken for other former law enforcement officers for security reasons.
Kepler is a former Tulsa police officer.
He was convicted in October of first-degree manslaughter in the 2014 slaying of 19-year-old Jeremey Lake, the boyfriend of Kepler's daughter.
Kepler told investigators he shot the teenager in self-defense.
He was convicted in his fourth trial for the shooting. Jurors in Kepler's previous three trials deadlocked 11-1, 10-2 and 6-6, forcing the judge to declare mistrials.