This is an archived article and the information in the article may be outdated. Please look at the time stamp on the story to see when it was last updated.
TULSA, Okla. (KOKI) – One of Tulsa's most wanted suspects, who is accused of kidnapping and torturing a woman earlier this year, was arrested over the weekend.
Back in September, Laura Moffitt allegedly held a woman against her will and tortured her for days. Two men are also accused of being involved in the incident.
Police say they learned about Moffitt's whereabouts after receiving a tip Saturday night that she was in the area of 31st and 129th in a dark-colored car.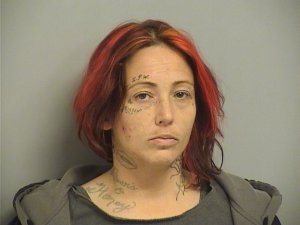 Tulsa police pulled the vehicle over and Moffitt was arrested without incident.
According to FOX 23, two other people were taken into custody for questioning.
Moffitt was booked into the Tulsa County Jail on several complaints, including first-degree rape and kidnapping.
Click here for more.