This is an archived article and the information in the article may be outdated. Please look at the time stamp on the story to see when it was last updated.
OKLAHOMA CITY – The parents of 5-month-old twin boys were arrested on child neglect complaints after one boy reportedly suffered a heart attack and died.
Around 4 a.m. on Oct. 19, officers were called to INTEGRIS Southwest Medical Center after receiving a report of a deceased infant.
According to the affidavit, 28-year-old Secoya McNeary and 37-year-old Sirtramane Neal took the 5-month-old boy to the hospital  after he was found unresponsive in a bed with his twin brother.
Sadly, the boy was pronounced dead at the hospital.
According to an arrest warrant, the deceased child "was severely malnourished and suffered a heart attack." The second child was admitted to the hospital for malnourishment. The report states that both boys weighed less than four pounds.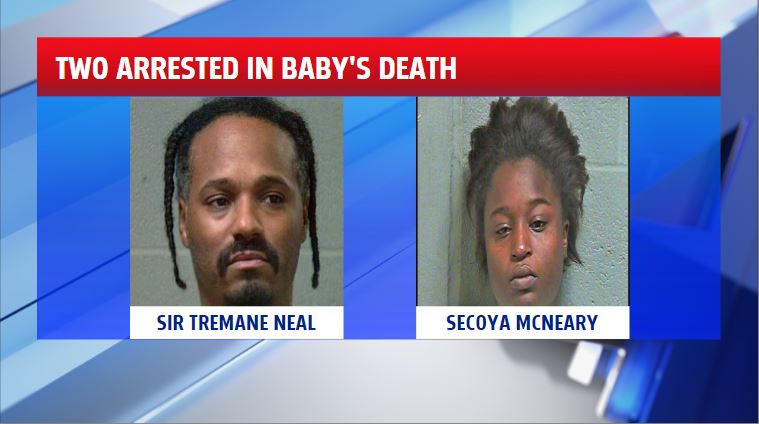 McNeary and Neal  were booked into the Oklahoma County Jail on Friday on two counts of felony child neglect.
McNeary and Neal's bond is set at $101,000.