This is an archived article and the information in the article may be outdated. Please look at the time stamp on the story to see when it was last updated.
EL PASO, Okla. (KTSM) – Authorities say two people have been arrested in El Paso, Texas in connection to a murder at an Oklahoma City motel.
Around 9:30 p.m. on Oct. 13, Oklahoma City police officers were called to a shooting at the Drover's Inn, located near S.E. 38th St. and the S. I-35 Service Rd.
When police arrived at the scene, they found 31-year-old Antonio Johnson suffering from a gunshot wound. He was rushed to a nearby hospital, where he later died from his injuries.
Less than a week after the shooting, authorities announced that two people had been taken into custody.
KTSM reports that officers with the El Paso Police Department arrested 35-year-old Antonio Adair and 29-year-old Julia Jones.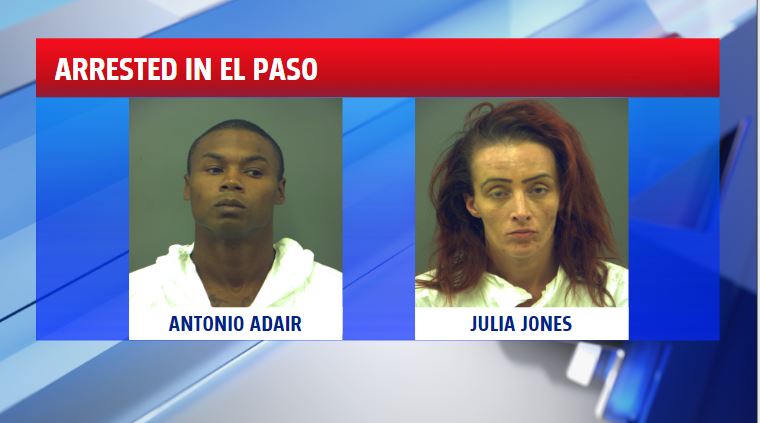 Investigators allege the victim was having an argument with Adair when Adair pulled out a gun and shot him.