This is an archived article and the information in the article may be outdated. Please look at the time stamp on the story to see when it was last updated.
OKLAHOMA - Three people are charged in connection to the manhunt for Michael Vance.
Deputies have arrested Danny Roach and April Harden Roach.
They're accused of helping hide Vance after the two murders in Luther and providing him a new high powered rifle.
Police said he was hiding at a duplex in the 3800 block of south Hudson in Oklahoma City.
"I never thought he'd be so close to where I live," said Anais Almanza.
Almanza said she couldn't get to her kids at her mother-in-law's house last week because police had it surrounded, looking for Vance next door.
"They escorted my mother-in-law with the kids to where I was at. How could somebody let him be so close to where there was a bunch of kids here," Almanza said.
Authorities said they got a tip Danny had seen Vance after the Luther murders.
The sheriff said Danny admitted to letting Vance hide at his home.
"Roach said Vance described cutting the wrong side of the neck of one of his victims then having to cut the other side as well," said Sheriff John Whetsel.
Reginald Moore and April Harden Roach also allegedly helped Vance, giving him medical treatment for his gunshot wounds and proving him with two 30 round magazines.
"Roach then said he traded Vance a different AK 47 rifle with a shorter barrel that would provide him a better tactical advantage and he traded that for the AK 47 rifle that had been used in the shootings in Wellston and in Luther," Whetsel said.
The sheriff said the new rifle was used in Sayre and in the shootout in western Oklahoma Sunday night where Vance's nightmare shooting spree ultimately ended with his death.
Danny is being held without bond.
Authorities arrested April late Monday night.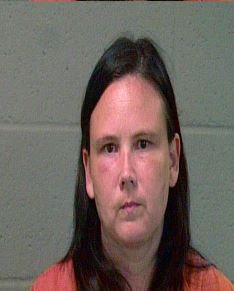 They're still looking for Moore.