This is an archived article and the information in the article may be outdated. Please look at the time stamp on the story to see when it was last updated.
LOGAN COUNTY, Okla. – Two teenagers are dead following a deadly crash along a Logan County highway.
Around 3 p.m. on Thursday, emergency crews were called to an accident along Hwy 33 and Broadway in Logan County.
"God help us," said resident Jack Emerson, who drove by the accident that killed Taylor Stoddart and Allyssa De La Torre.
"You couldn't hardly tell it was a car. It had been that crushed," said Emerson.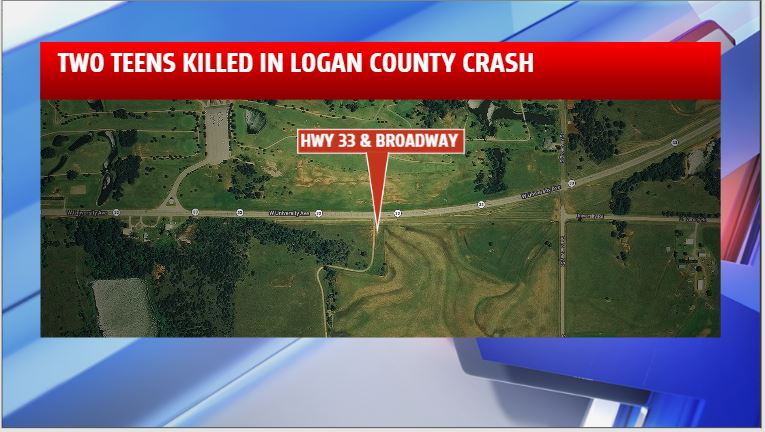 Investigators say an RV was heading eastbound on Hwy 33,  and a 1997 Honda CRV driven by Stoddart was stopped at a stop sign on Broadway.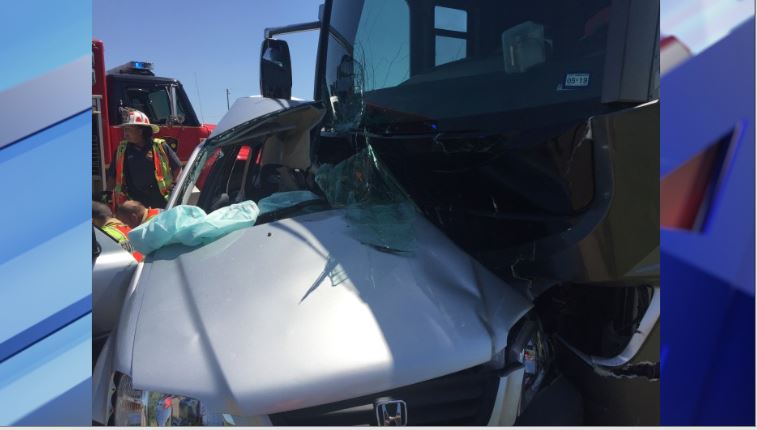 At some point, authorities say the Honda CRV, which was driven by 17-year-old Stoddart, pulled in front of the RV and was hit.
As a result of the accident, officials say Stoddart and 17-year-old Del la Torre, who was in the passenger's seat, were rushed to a nearby hospital.
Once they arrived, both had to be Lifeflighted to OU Medical Center, where they were pronounced dead.
Emerson says the intersection is a death trap and something must be done.
"It was a boy, a college boy, and he was killed. He was the first one and he lived right across the street from me. And he was headed back for school," said Emerson, pointing to a cross that marks the spot where his neighbor was killed. He says another person also died at the intersection while on a motorcycle.