This is an archived article and the information in the article may be outdated. Please look at the time stamp on the story to see when it was last updated.
OKLAHOMA CITY – Officials made two arrests in connection to a case that captivated Oklahomans.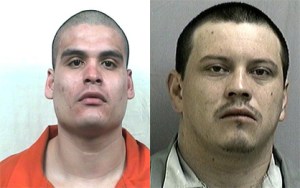 According to KOKI, two homicide suspects were arrested in Delaware County Wednesday morning.
The Northern Oklahoma Violent Crimes Task Force arrested Jonathan Cochran and Russell Hogshooter for their part in the "Cathouse" murders.
Four people, including two pregnant women, were shot and stabbed to death inside of an Oklahoma City home in 2009 before it was set on fire.
One of those victims was a former regular on the HBO Cathouse brothel series.
David Tyner was arrested for the murders and pleaded guilty to the charges in 2012.
Denny Phillips was also charged with the murders in 2012.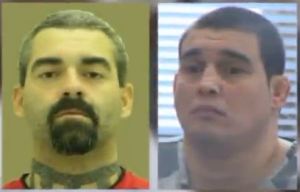 According to KOKI, Cochran and Hogshooter have both been charged with six counts of first degree murder and one count of conspiracy to commit murder.