This is an archived article and the information in the article may be outdated. Please look at the time stamp on the story to see when it was last updated.
LINCOLN COUNTY, Okla. – Three of the four inmates who escaped from the Lincoln County Jail earlier this week are in custody.
After a manhunt in Dale overnight, officials say escapees Trey Goodnight and Jeremy Irvin are in custody.
Goodnight and Irvin were captured in Dale, north of Highway 270 after fishermen reported seeing the men near the Wes Watkins Reservoir.
The men were hiding in thick brush in the area when they were captured.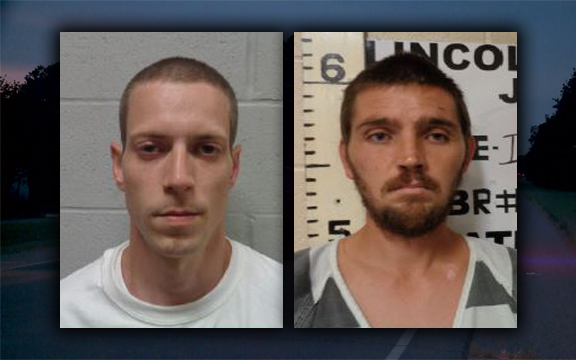 Goodnight was in jail for property crimes. Irvin was in jail for first-degree murder.
Wednesday morning, authorities continued the search for Sonny Baker and Brian Moody, who also escaped from the Lincoln County Jail with Goodnight and Irvin.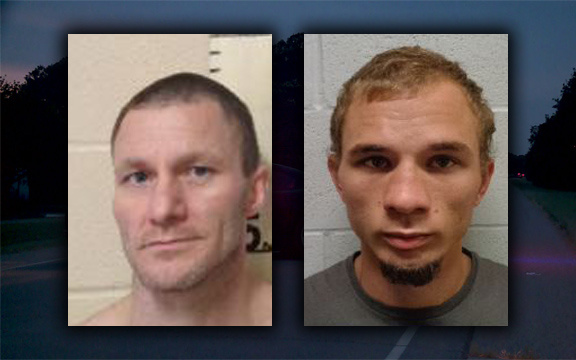 Moody and Baker were both in jail for property crimes.
Wednesday morning, the Oklahoma Highway Patrol announced Sonny Baker was in custody.
Details of his arrest are unclear at this time.
Brian Moody remains on the loose.
Investigators believe the inmates likely escaped through the ventilation system.
This is the second time Moody and Baker have escaped from the Lincoln County Jail.
In March, Moody, Baker and another inmate escaped by crawling through a vent.
Lincoln County officials said they plan to review jail security measures in wake of the second escape.
These men are considered dangerous.  If you see them, do not approach them.  You are asked to call 911 immediately.
We will continue to follow this story.
Please check back with NewsChannel 4 and KFOR.com.