This is an archived article and the information in the article may be outdated. Please look at the time stamp on the story to see when it was last updated.
CANADIAN COUNTY, Okla. – Two Oklahoma men were arrested in connection to two unrelated child predator stings.
On Tuesday, Roger Robinson, 55, of Welston, was arrested after he allegedly contacted an undercover deputy posing as a 14-year-old girl.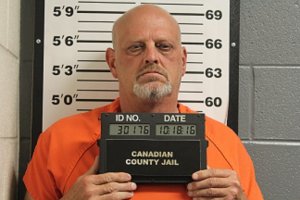 Officials with the Canadian County Sheriff's Office say Robinson began texting the decoy using a popular social media site.
The conversation moved to text messaging where it quickly turned sexual in nature, authorities say.
Even after the girl told Robinson she was only 14 years old, authorities say he continued the unlawful dialogue with the girl.
"Robinson told the decoy he didn't want to go to jail, but he continued sexting nasty things he wanted to do with the under aged girl," said Chris West, Canadian County Undersheriff. "This is how serious predators can be trying to trap their prey, our children."
In a media release, officials with the sheriff office said Robinson told the girl of his extensive sexual experience and asked the girl about her own.
He allegedly described to her in detail the sexual things he wanted to do with her.
Instead of meeting with the girl at a convenience store like the two had planned, he reportedly went to the apartments where he believed the girl lived.
"This predator was actually performing counter surveillance on us.  He was trying to protect himself from being arrested.  However the deputies were alert and quickly spotted Robinson and promptly arrested him," said  West.
Robinson was arrested and booked into the Canadian County Jail for soliciting sex with a minor and his bond was set at $50,000.
Later that evening, Mike Adkins, 35, of Mustang, was arrested for allegedly trying to sexually exploit a 17-year-old female.
Authorities say Adkins contacted the 17-year-old on Facebook.
The victim's friend, worried for her safety, pretended to be her and communicate with Adkins over text messaging.
Adkins communicated with the victim's friend where he reportedly found out she was only 17 years old.
The man continued his chat and allegedly stated he wanted to perform multiple sexual acts on the 17-year-old.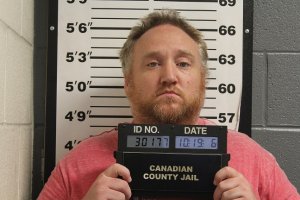 Officials say Adkins even wanted the 17-year-old to purchase and provide cocaine so they could party and have sex.
"It's commendable that this child's friend wanted to protect her.  However, these cases need to be turned over to law enforcement as soon as possible," West said.  "This could have taken a turn for the worse and someone could have been hurt."
Canadian County Sheriff's Office officials say Adkins was very aggressive in trying to get the victim to meet, so he could fulfill his sexual fantasy with her.
Sheriff's deputies executed a search warrant at Adkin's residence in Mustang, Okla. on Tuesday night and located Adkins at his home.
The man reportedly provided a full confession, acknowledging he knew his sex talk was unsolicited by the girl and that it was illegal.
Adkins was also booked into the Canadian County Jail for soliciting sex with a minor and violating Oklahoma Computer Crimes Act.
His bond was set at $100,000.