This is an archived article and the information in the article may be outdated. Please look at the time stamp on the story to see when it was last updated.
OKLAHOMA CITY – Two men were arrested after police allegedly found them with explosive devices in southwest Oklahoma City.
Officials say it all started on Saturday with a suspicious vehicle near S.W. 59th and Douglas.
"Police noticed a vehicle, people inside of a vehicle acting strangely," MSgt. Gary Knight, with the Oklahoma City Police Department, said.
After officers kept a close eye on that vehicle for a few minutes, they started having more suspicions that something wasn't right.
"It would roll forward and stop, roll forward and stop and nobody would get in or out of the vehicle," Knight said. "They tried to drive away and then stopped again before officers could talk to them."
Once officers spoke with the two men inside that vehicle, Christopher Lynch and Todd Furra, they made an alarming discovery.
"They found a significant quantity of methamphetamines on them," Knight said.
Officials say they found several baggies containing 49 grams of a substance that tested positive for meth.
"More importantly, they found some commercial grade blasting caps, which can be very dangerous. A member of the bomb squad responded to the scene to take custody of them to make sure everything would be safe," Knight said.
According to the police report, the bomb squad "advised they were live and the type of explosive device is extremely volatile and could be ignited by static electricity."
Police say the devices are used as detonators for a much larger explosive device.
"Number one, these guys don't really need to be in possession of blasting caps. There's no reason for them to have those. Number two, significant quantity of drugs that are now off the streets," Knight said.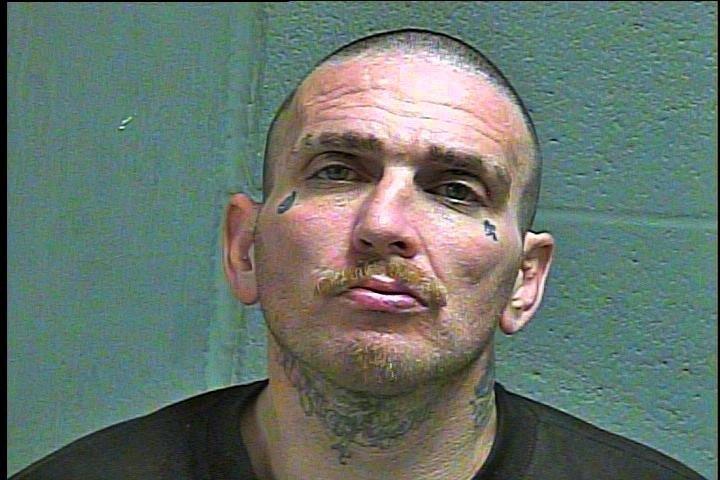 Both Lynch and Furra were booked into the Oklahoma County Jail for possession of explosive devices. Furra was also booked into jail on drug trafficking charges.
Furra has spent time in prison in the past for various assault, burglary and drug charges. Lynch has also spent time in prison for drug and eluding charges.