This is an archived article and the information in the article may be outdated. Please look at the time stamp on the story to see when it was last updated.
OKLAHOMA CITY – Two people were arrested after a 3-year-old was shot in the arm in Oklahoma City.
Police were called just before noon Monday to a home at 2509 S.E. 51st Street.
The 3-year-old boy was taken to a hospital and listed in good condition.
Police tell us there were three adults and three children in the home at the time.
Authorities are not sure exactly how the 3-year-old was shot because people at the scene gave conflicting reports.
The other two young children were unharmed and released to their father, who does not live in the home.
Late Monday afternoon, after police got a warrant to search the home, they tell us they found a potentially hazardous device inside.
The bomb squad was called in to investigate and neighbors were on lockdown.
The device was later deemed harmless.
Two people inside the home, identified as 33-year-old Justin Davis and 24-year-old Rebecca Phillips, were later arrested for possession of a controlled dangerous substance and possession of a firearm while in commission of a felony.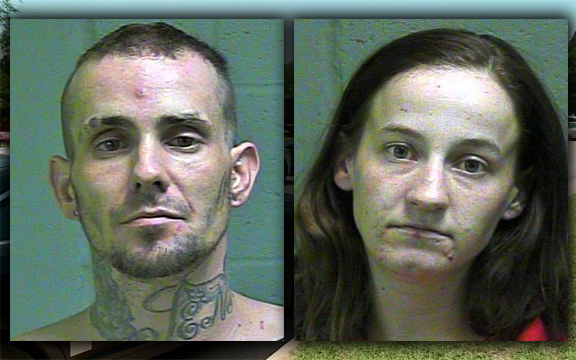 DHS has also been on scene conducting their own investigation.