This is an archived article and the information in the article may be outdated. Please look at the time stamp on the story to see when it was last updated.

[protected-iframe id="94f047b23f890be593dcc8dc9d0d9b8b-29519643-20541861″ info="http://www.msnbc.msn.com/id/32545640″ width="660″ height="400″]
UPDATE 10:04 p.m. – Authorities say the suspect was a 34-year-old woman from Connecticut. They she was a dental hygienist with a history of mental illness.
UPDATE 2:53 p.m. – Washington authorities said the female suspect in the D.C. Capitol shooting was shot and killed.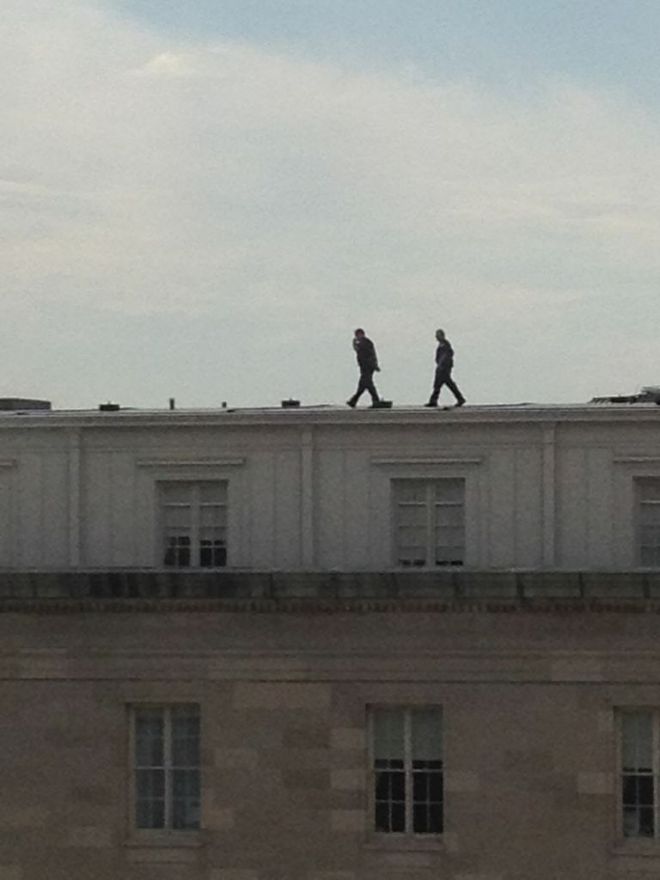 NBC News reported the D.C. Capitol shooting started when the woman tried to ram her car, with her baby inside, into a White House gate.
Authorities said the Secret Service chased her and she exchanged gunshots with police near the Capitol.
She was shot and died less than an hour later.
According to NBC News, her child is OK.
They said an officer was injured during the chase.
Her identity has not yet been released.
WASHINGTON (CNN) – Gunfire erupted Thursday near the U.S. Capitol, bringing a swarm of emergency vehicles to the heart of the government in response to an emergency that locked down Congress.
Police also closed Pennsylvania Avenue in front of the White House.
CNN's Athena Jones, who was at a Senate office building near the Capitol, said she heard gunshots that sounded like fireworks.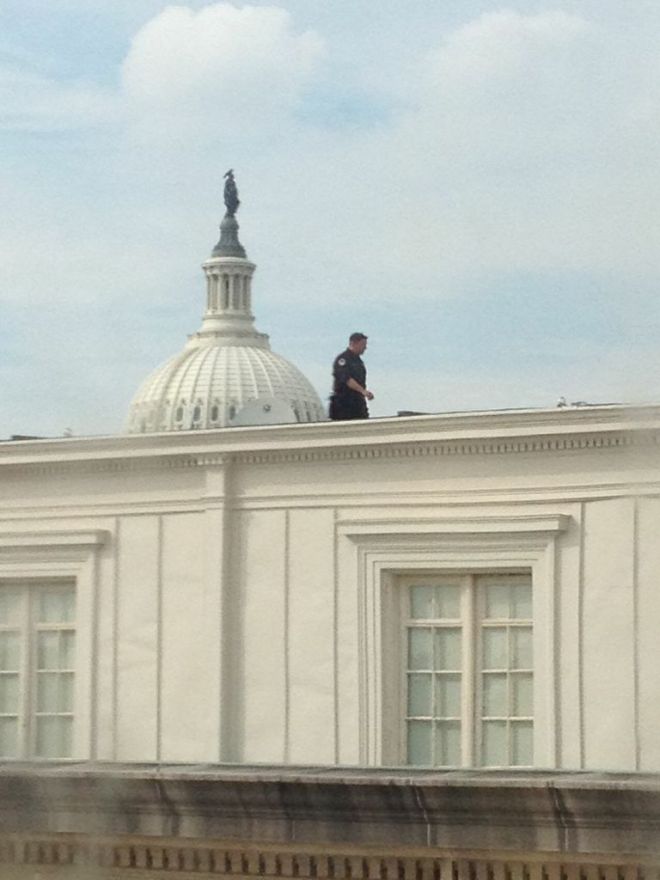 The FBI dispatched units in response to reports of shots near Garfield Circle, which is on the Senate side of the Capitol.
CNN Chief Congressional Correspondent Dana Bash learned that one person was injured.
No further details were immediately available.
House and Senate sessions were immediately suspended.
A Capital Police bulletin said reports of gunshots required "all occupants in all House office buildings to shelter in place."
"Close, lock and stay away from external doors and windows," the bulletin said.
Authorities later lifted the lockdown, Bash later reported.
UPDATE 2:11 p.m. – The lockdown has been lifted at the Capitol.
UPDATE 2:08 p.m. – Shooting and danger is over at this point, according to Washington authorities. Now the investigation will begin.
So far, no word on the shooter's identity or motive.
UPDATE 2 p.m. – Many of those responding to the emergency scene are not being paid for it because of the government
UPDATE 1:57 p.m. – NBC News reporting shooting started at White House and continued more than 10 blocks to the Capitol.
UPDATE 1:50 p.m. – Washington authorities said they have a suspect in custody.
A CNN photojournalist said he heard at lease a dozen gunshots at the corner of Constitution and Maryland.
Authorities said one officer has been injured.
They have not confirmed if he was injured by a gun shot or another way.
WASHINGTON – The Capitol is on lockdown after police said shots were fired outside the building Thursday afternoon.
The Associated Press reported police said one officer has been injured.
Refresh this page and watch News Channel 4 for the latest updates. 
A reporter from WHNT in Huntsville Alabama was on vacation in Washington, D.C. when the shooting happened. With the help of a cell phone, he filed the following report: