This is an archived article and the information in the article may be outdated. Please look at the time stamp on the story to see when it was last updated.
OKLAHOMA CITY – An Oklahoma City family needs your help identifying a man who allegedly broke into their home while they were sleeping.
On July 11, police were called to the 14000 block of Butterfield drive, near N.W. 150th and Santa Fe Ave, on reports of a burglary.
When officers arrived, the home owner told police that an unknown man came into his home while he was sleeping.
The homeowner told police that his wife called him and asked who was in the home earlier that morning.
When the homeowner didn't understand what his wife was talking about, he decided to check the surveillance video.
That is when he spotted the alleged intruder.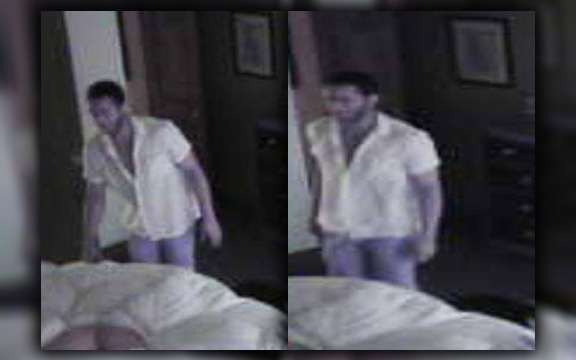 The surveillance footage shows a man standing at the foot of the homeowner's bed while he was sleeping.
The victim told police that no items appear to have been stolen.
He also says none of doors to the home appear to be damaged.
If you know the suspect's identity, please help this family sleep better at night by letting police know.