This is an archived article and the information in the article may be outdated. Please look at the time stamp on the story to see when it was last updated.
EDMOND, Okla. – Police said Adrian Permetter remains on the run and should be considered armed and dangerous.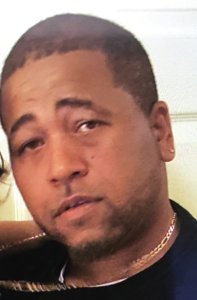 Police said he shot his girlfriend Christmas night at a home in east Edmond around 7 p.m. near 2nd and Coltrane.
The police report shows Permetter showed up at the home uninvited demanding more time with the couple's 1-year-old son.
Two teenage girls were also home.
They ran upstairs and called 911.
"Initially, when they called, it was a verbal," said an Edmond police spokesperson. "It was an argument between the two then, while they are on the phone with 911, our dispatchers could hear what sounded like two gun shots."
By the time officers arrived, Permetter was out the door.
He's likely driving a white Dodge Ram pick-up truck with Oklahoma tag  861LKS.
A neighbor tells NewsChannel 4 he saw that same pick-up parked at the crime scene late Tuesday morning.
Keagan Cook was taking a smoke break.
"Whoever was in that truck, I'm assuming they saw me, and I lit up the cigarette. They peeled out and sped off," he said.
Keagan believes the person behind the wheel of that Dodge pick-up was Permetter.
Investigators said the suspect has ties to Oklahoma, Payne and Pottawatomie counties.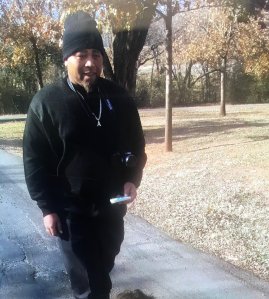 Court records show he's been convicted of assault and battery in Comanche County.
We tried calling one of his last known numbers, but apparently he hasn't that number in over a year.
Police warn you to stay alert.
Keagan said he's been documenting Permetter's strange behavior for some time now.
"There are always cars coming and going," he said. "We'll see [his pick-up] parked at the curb but not parked, just sitting there with the lights on all hours of the night, people climbing in and out of it."