This is an archived article and the information in the article may be outdated. Please look at the time stamp on the story to see when it was last updated.
They were little girls with dreams of Olympic gold when they started in gymnastics. Now they're women with lifelong injuries, anxiety and eating disorders.
Former U.S. gymnasts and coaches interviewed by The Associated Press described a culture rife with verbal and emotional abuse. They say girls were forced to train with injuries and broken bones.
They say the culture was tacitly endorsed by USA Gymnastics and institutionalized by former star coaches Bela and Martha Karolyi.
The gymnasts say the Karolyis' oppressive style created a toxic environment in which former doctor Larry Nassar could thrive.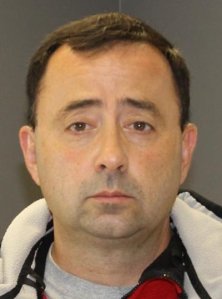 Nassar was recently sentenced to decades in prison for sexually assaulting young athletes for years under the guise of medical treatment.
USA Gymnastics declined to comment for this story. The Karolyis' lawyer denied they abused anyone.