This is an archived article and the information in the article may be outdated. Please look at the time stamp on the story to see when it was last updated.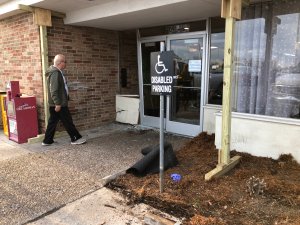 OKLAHOMA CITY – A van hit a restaurant on the city's south side Saturday evening.
Officials responded to Woodbridge Restaurant in south Oklahoma City.
The driver of the van was treated on scene for minor injuries and released.
The front of the restaurant suffered minor damages.
There is no word on what caused the driver to crash into the building.