This is an archived article and the information in the article may be outdated. Please look at the time stamp on the story to see when it was last updated.
POCATELLO, Idaho – It's happened again. The latest vape explosion victim lost nine teeth when the device blew up in his face.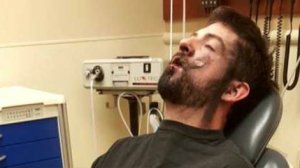 The explosion left Andrew Hall with second degree burns down his face and neck.
He lost two teeth during the initial blast and seven others during surgery.
Hall's mother recorded the blood-spattered bathroom where the burned battery rests on the floor.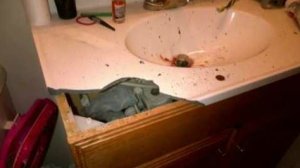 The explosion tore a hole in the bathroom countertop and charred parts of the wall.
Angalee Hall is hoping the graphic video will encourage others to drop the habit. "Please don't vape. If you are vaping and you think this is okay, don't do it in front of the kids because this is going to happen," she said.
Her son took a puff before stepping into the shower, which means his device may have come in contact with water or condensation, which may have caused it to malfunction.
Some tips to prevent vape explosions:
Only use the lithium-ion battery and charger that came with your device, never mix and match – different voltages could spark a fire
Do not charge the battery longer than necessary as it could result in overheating, and only charge the device in an area free of clutter
Temperatures below 50 degrees to above 115 degrees may cause some batteries to explode
Carry your device in a case rather than inside your pocket or a purse to protect it from damage
Lithium-ion batteries have also exploded in hoverboards, cellphones, and laptops.
The Federal Aviation Association prohibited e-cig batteries in checked baggage due to changes in pressurization, and also no longer allows hoverboards on aircrafts.