This is an archived article and the information in the article may be outdated. Please look at the time stamp on the story to see when it was last updated.
OKLAHOMA CITY - A mother is in custody for making a false report after two children were found safe and a vehicle was reported stolen in south Oklahoma City.
The reported carjacking first occurred around 5:30 p.m. Wednesday near the 1300 block of S. MacArthur.
The vehicle was described as a white Chevy Tahoe with damage on the back end.
Police said the mother stopped and was changing her baby's diaper, when she was approached and assaulted by a suspect.
The suspect then reportedly took off with the vehicle.
Police said that's when the mother ran into a nearby business for help.
The suspect police were reportedly looking for had tattoos on his face and hands and was missing part of his left eyebrow.
Both the vehicle and the children were later found in the 5700 block of S. Ross, where the children's paternal grandmother reportedly lives.
The grandmother currently has custody of the children who are 1 and 2 years old.
Police said the mother is facing a charge of false reports of a crime with an Amber Alert.
She has been identified as 20-year-old Melissa Wevers.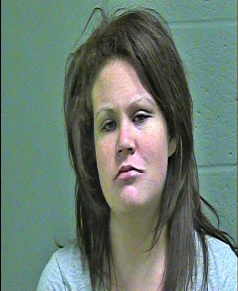 The children are said to be okay.
Police said the incident appears to be domestic and they are investigating the facts.