This is an archived article and the information in the article may be outdated. Please look at the time stamp on the story to see when it was last updated.
OKLAHOMA CITY – Attention pet and homeowners, the fleas are out.
Experts claim it's because Oklahoma had a mild winter this year, which didn't cause fleas to die out.
Now, fleas are hatching with the changing of the season.
However, there are preventative measures you can take to protect your pets and your home from these annoying insects.
"It could be dangerous. You have to watch it. They could hurt your pet, especially an old or debilitated animal," said Dr. Leonardo Baez with Midtown Vets.
Not only can fleas be irritating to our furry friends, they can be deadly.
"They could kill a small dog or a cat. They can suck a lot of blood rapidly," Baez said.
Baez said it's important to monitor your pet's behavior.
"The first sign is they just start scratching and chewing," Baez said.
You can see the little crawlers by running a comb through your animal's fur coat or bringing it to a vet.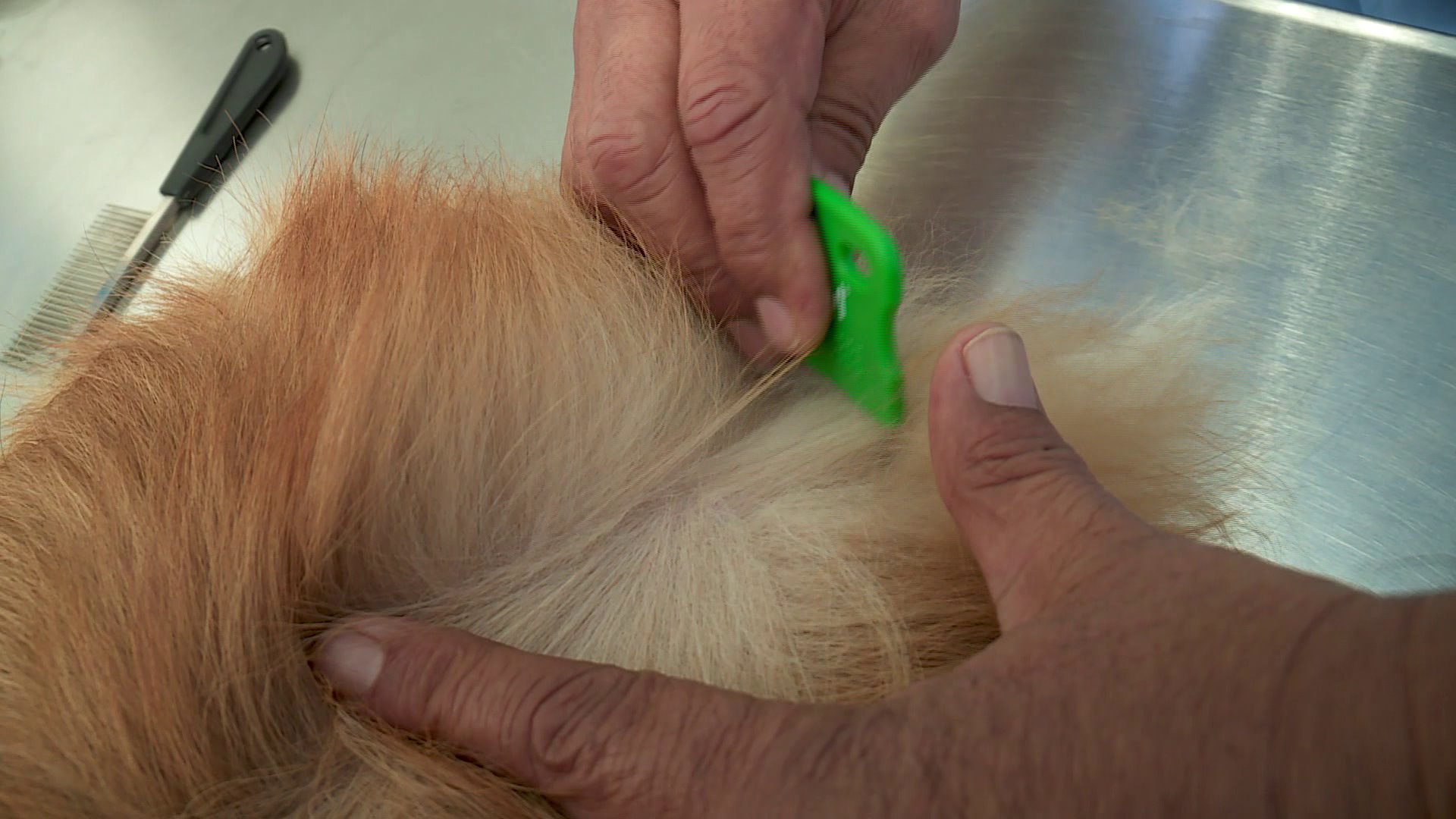 "You look for flea waste and flea eggs. Sometimes, you'll find them in there," Baez said.
Once your pet has fleas, that's when you need to also check your home inside and outside.
"Part of the life cycle of the flea includes the dog. They multiply on a dog, and then the eggs are dropped everywhere," Baez said.
They love hiding in the cracks of wood floors, in the carpet and on the furniture.
Exterminators warn those wild animals that creep around your home at night also carry fleas.
"If you have crawl spaces, look inside those spaces to make sure you don't have any rodent live in there or any kind of infestation," said Taylor Freels, Harmony Pet Solutions.
If fleas force their way into your house, exterminators can trap and seal your home to prevent more fleas.
You can also do your job by sweeping and vacuuming floors often and keeping your pets on flea and tick prevention year round.
"Just be aware, in Oklahoma, you are going to have fleas," Baez said.
Fleas also can carry a tapeworm, which is the least offensive parasite, just a little gross.
They can also cause allergic dermatitis which can cause pets to break out everywhere.