This is an archived article and the information in the article may be outdated. Please look at the time stamp on the story to see when it was last updated.
OKLAHOMA CITY – Police say a man who was shot in northeast Oklahoma City Thursday night is still injured.
Emergency crews responded near N.E. 23rd St. and N. Bryant Thursday around 10 p.m.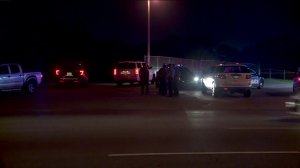 One person was shot inside of a store.
He was taken to the hospital in critical condition.
Officials are still searching for the suspect.