This is an archived article and the information in the article may be outdated. Please look at the time stamp on the story to see when it was last updated.
The two people fatally shot by a gunman Thursday in a Lafayette, Louisiana, movie theater were women, Lafayette Police Chief Jim Craft said Friday.
They were Mayci Breaux, 21, and Jillian Johnson, 33, he said.
Of the nine people injured, one is in critical condition, and two have been released, he said.
One of the women died at the scene, and another died later at a hospital, authorities said.
Johnson was from Lafayette, and Breaux was a native of Franklin, Louisiana, Craft said.
"Don't lose sight of the fact that these two individuals had a vision, had a name, had a future," said Col. Michael Edmonson of the Louisiana State Police. "It wasn't to die as they did horribly in this theater here."
In an online business profile, Johnson is identified as the co-owner of the Red Arrow Workshop. The business is described as a gift, apparel, accessories and toy shop. Johnson owned the shop with her husband, Jason, the website says.
She was "obsessed with Fats Waller," and her all-time favorite movie was "Coal Miner's Daughter," according to the site.
John R. Houser, 59, was the gunman in Thursday's shooting, Craft said. Houser reportedly killed himself at the scene.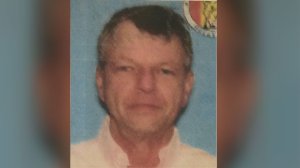 He was formerly of Alabama, and was "kind of a drifter" who is believed to have been in Lafayette since early July. He had been staying at a local hotel, Craft said.
Tributes pour in for Lafayette shooting victims Jillian Johnson, 33, and Mayci Breaux, 21. http://t.co/uNypomGvB0 pic.twitter.com/Lqi1xCT8O8

— New York Daily News (@NYDailyNews) July 24, 2015