This is an archived article and the information in the article may be outdated. Please look at the time stamp on the story to see when it was last updated.
SEQUOYAH COUNTY, Okla. - Officials have released video that shows what deputies were up against as they fatally shot a suspect who lunged at an Oklahoma deputy with a knife.
Authorities say a Muldrow police officer and a deputy with the Sequoyah County Sheriff's Department were serving an arrest warrant Friday for Phillip Trammell.
Trammell was reportedly wanted for forgery, child support and out of compliance with sex offender registry.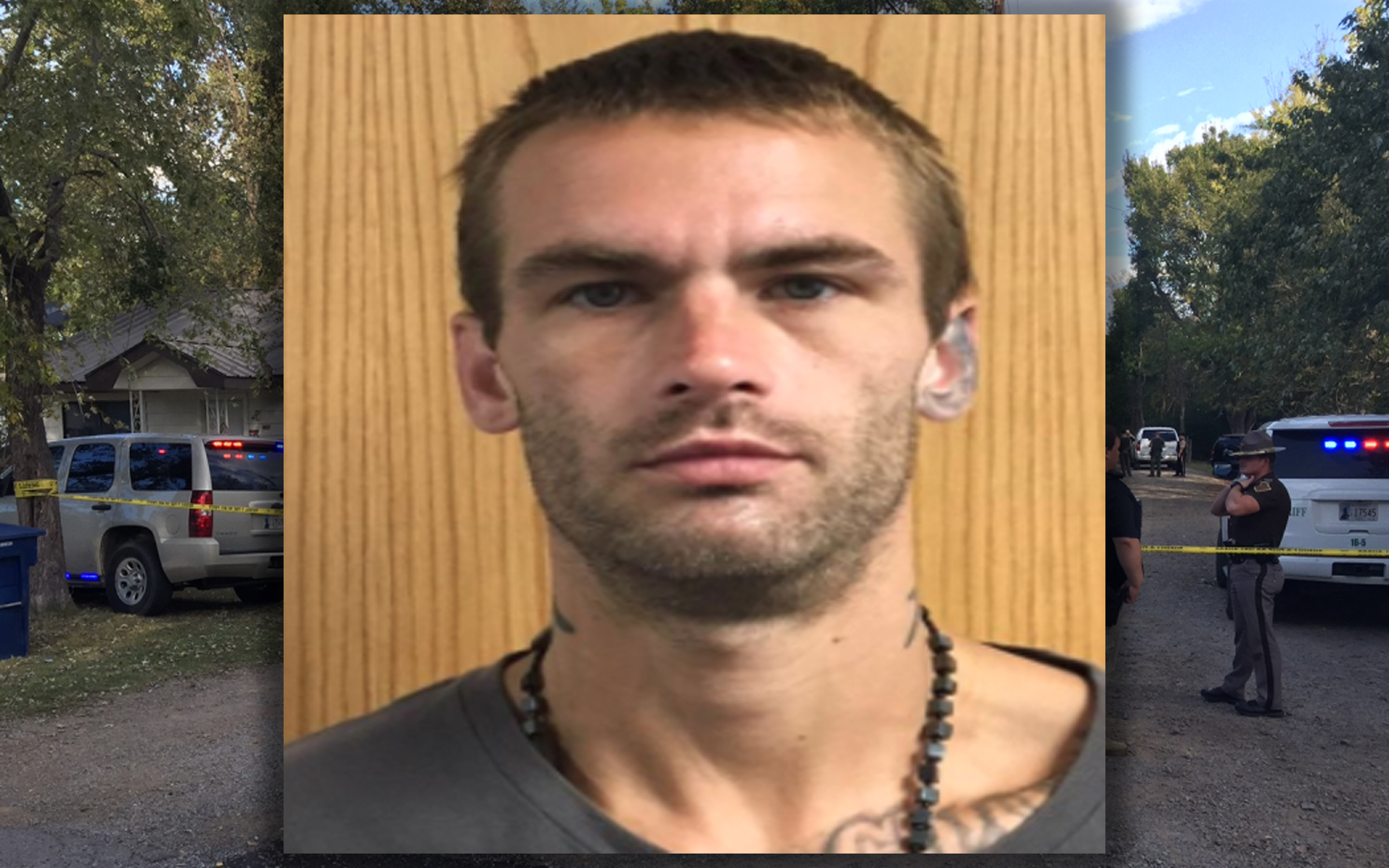 Investigators told KFSM that officers found Trammell hiding under a pile of clothes inside a home.
Trammell allegedly lunged at officers with a knife, stabbing the Sequoyah County Deputy Christian Goode in the arm and chest.
The suspect was eventually shot dead.
The deputy was rushed to the hospital to be treated for his injuries.
According to KFSM, the deputy is expected to be okay.
In video released Tuesday, you can see Goode enter the home with a Muldrow officer.
They search several rooms looking for Trammell.
When they enter a room full of laundry, Trammell jumps out of a pile of clothes and yells that he is going to kill the officers.
The Muldrow officer deploys his taser, but it does not fire.
Trammell lunges and stabs Deputy Goode twice, and Goode fires his weapon several times.
Trammell died after he was shot.
Investigators told KFSM Trammell stabbed the officer twice with a four inch blade.
They also said after interviews with family members they learned that Trammell made threats against law enforcement and may have provoked his family members in an effort to get them to harm him.
"His mother came and expressed her grief for sorrow for Deputy Goode's injuries. She has had problems with him the past couple of weeks," Sequoyah County Sheriff Larry Lane said. "He has made several threats about law-enforcement, not going back to jail and he is also done things to her to try and provoke her to harm him or possibly kill him."
Lane said that Deputy Goode is on leave as of now and recovering while the Oklahoma State Bureau of Investigation wraps up its assessment.