This is an archived article and the information in the article may be outdated. Please look at the time stamp on the story to see when it was last updated.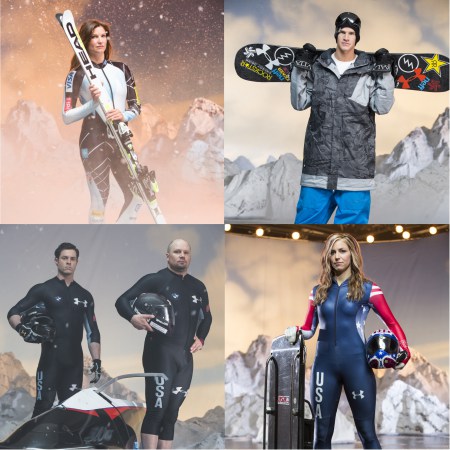 The Winter Games in Sochi are finally here.
Here is a quick rundown of what you won't want to miss the first day
Men's snowboard slopestyle, Midnight CT  (qualifying)
CLICK HERE TO WATCH THE EVENT LIVE
This is the first event of the Olympics.
Maga star Shaun White has dropped out because of a wrist injury, a move drawing some criticism.
However, he isn't the only one who seems to be concerned about the conditions of the course.
White said he is focusing on winning the halfpipe Tuesday.
The Americans entered are Chas Guldemond, Sage Kotsenburg and Ryan Stassel.
Women's snowboard slopestyle, 3 a.m. CT (qualifying)
CLICK HERE TO WATCH THE EVENT LIVE
According to NBC, American Jamie Anderson will begin her quest toward a possible gold medal in women's qualifying.
Experts say she's a better hope for gold than White was before pulling out of the men's competition.
Anderson won the 2012 and 2013 X Games.
The other Americans are Ty Walker, Karly Shorr and Jessika Jenson.
What to get up early to see:
Women's moguls, 8 a.m. CT (qualifying)
CLICK HERE TO WATCH EVENT LIVE
Hannah Kearney begins her quest to become the first freestyle skier to win multiple Olympic gold medals.
She's fully expected to qualify into the 20-woman final Saturday.
The other Americans are Heidi Kloser, Heather McPhie and Eliza Outtrim.
What you can't miss during the day:
Figure skating, team event, 9:30 a.m. CT (men's, pairs short programs)
CLICK HERE TO WATCH EVENT LIVE
This is the marquee event of the first day of competition. Skating fans will get their first looks at Olympic gold-medal contenders Patrick Chan, Yuzuru Hanyu and Russian pair Tatyana Volozoshar and Maksim Trankov.
The U.S. is represented by national champions Jeremy Abbott and Marissa Castelli and Simon Shnapir.