This is an archived article and the information in the article may be outdated. Please look at the time stamp on the story to see when it was last updated.
OKLAHOMA CITY – An Oklahoma agency is hoping to raise funds for teacher recruitment following an art contest.
For years, teachers have been asking Oklahoma lawmakers to find a way to fund a pay raise for educators across the state.
When another legislative session came to a close without a teacher pay raise, many educators decided to leave the classroom or the Sooner State for better pay.
In May, Shawn Sheehan, who was named Oklahoma's Teacher of the Year in 2016, announced that he would move south of the Red River to make more money in the classroom.
"I hope my and my family's departure, which is among many this year, makes a statement. We're voting with our feet on this one," he wrote.
A report from the Oklahoma State School Boards Association showed that there were 536 teaching vacancies before the start of the school year, and budget cuts forced districts to eliminate an additional 480 teaching positions.
Now, officials with the Oklahoma State Department of Education are turning to the public for help recruiting teachers to the Sooner State.
On Monday, State Superintendent of Public Instruction Joy Hofmeister announced that six finalists had been selected for the License to Educate art contest.
Students across the state were able to submit original artwork to become an Oklahoma vehicle license plate. Proceeds from the purchase of the specialty plate will be used to help fund teacher recruitment efforts in Oklahoma.
"It was a delight to watch the creativity of our schoolchildren flood the agency and to get a glimpse of their dreams for education," Hofmeister said. "When teachers incorporate arts into their instruction, they unlock a hidden dimension of academic achievement."
The public may vote through Oct. 20 for their favorite license plate.
The finalists are as follows: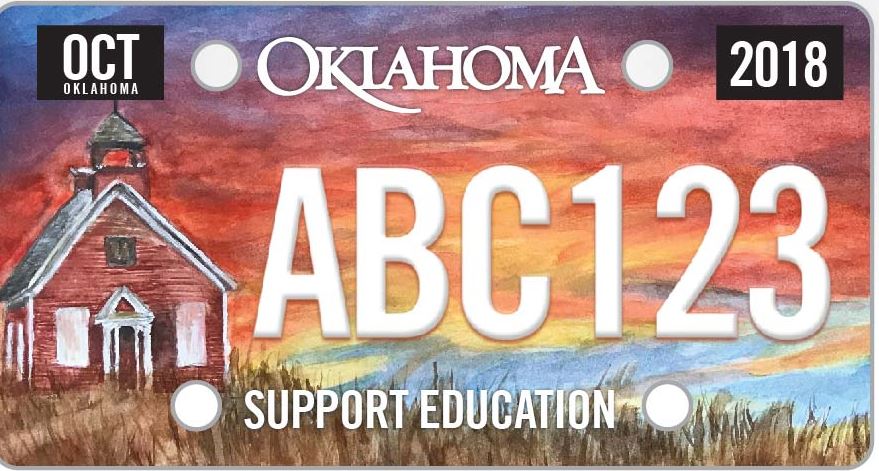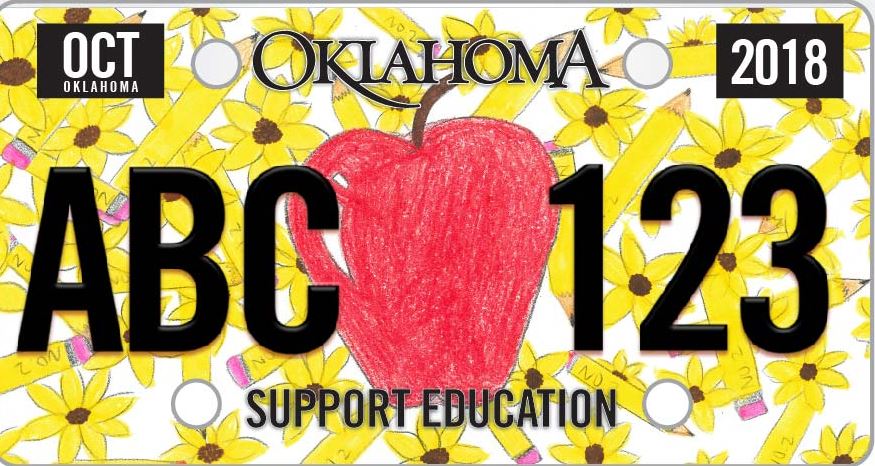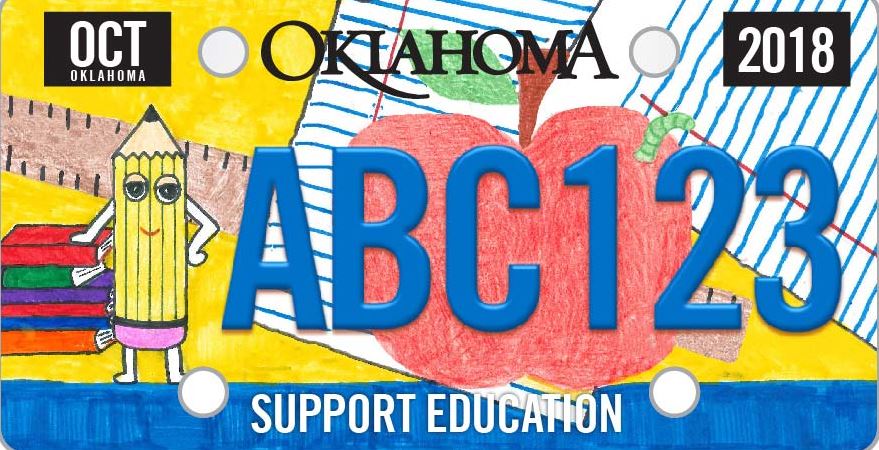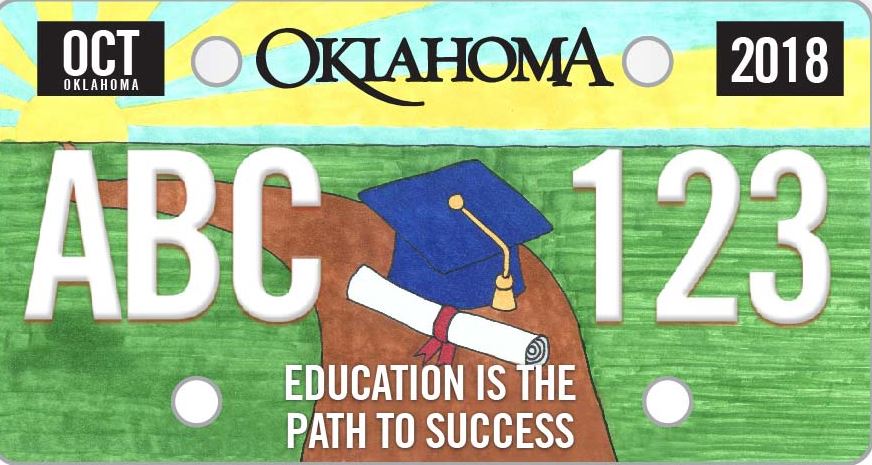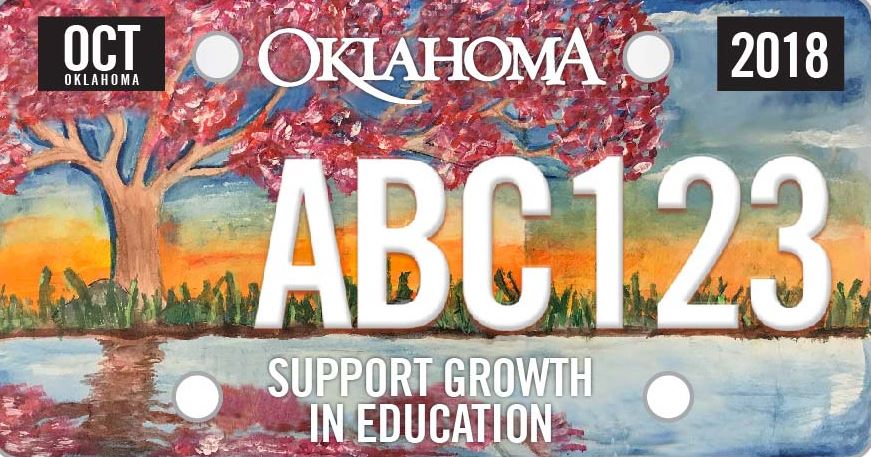 The winning design will be announced on Nov. 1 and the specialty plate will be available for pre-order at tag agencies across the state.
The license plate will cost $35.