This is an archived article and the information in the article may be outdated. Please look at the time stamp on the story to see when it was last updated.
LOGAN COUNTY, Okla. — Logan County District Court releases details of a woman found murdered on rural Logan County road.
It was an emotional morning in Guthrie after a family discovered a woman's naked body at their street's dead end.
Logan County authorities say she he was found in the 9900 block of South Bryant on the morning of Oct. 11.
She was later identified as Mindy Dawn Carder.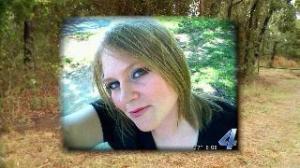 Timothy Earl Slawson of south Logan County was arrested for the murder and is being held at the Logan County Sheriff's Office Detention Center.
His next court date is set for Oct. 21.
Authorities released an affidavit detailing the events that led up to the crime and the disturbing facts associated with the suspect, Timothy Slawson.
Below is the actual affidavit from the District Court of Logan County. The contents of this document are EXTREMELY GRAPHIC AND DISTURBING.
Read: Logan County Affidavit, Timothy Slawson