This is an archived article and the information in the article may be outdated. Please look at the time stamp on the story to see when it was last updated.
[protected-iframe id="4e3d4a9de5ea446481094ad92103d890-29519643-20541861″ info="http://www.msnbc.msn.com/id/32545640″ width="600″ height="400″]
What was assumed to be a recovery mission turned into a rescue mission in the Atlantic Ocean off the coast of Nigeria this summer and now the video is being released of the unbelievable event.
The Today Show reported rescuers found the ship's cook, Harrison Okene, swimming through the murky water inside the capsized boat May 28.
He somehow survived for 60 hours in the freezing water in only his underwear breathing from a small air pocket and taking small sips of a Coca-Cola.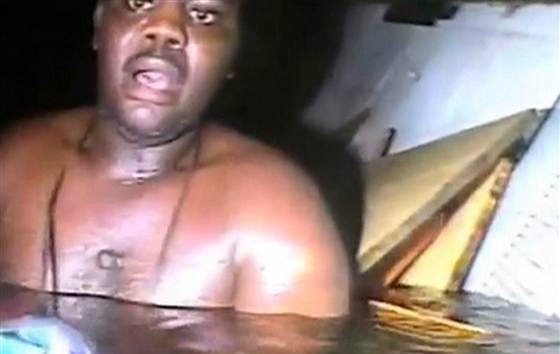 In the video of his rescue on TODAY.com, Okene's hand penetrated the darkness to let rescuers know he was still alive.
"He's alive! He's alive!" the diver said to a colleague on the surface who was guiding him.
"Just reassure him," the diver's colleague said. "Just reassure him pat him on the shoulder."