This is an archived article and the information in the article may be outdated. Please look at the time stamp on the story to see when it was last updated.
LOGAN COUNTY, Okla. – Law enforcement agencies across the state are mourning following the loss of one of their own on Tuesday.
Logan County Sheriff's Deputy David Wade was shot and killed Tuesday morning while serving an eviction notice at a home near Mulhall Rd., near I-35.
He leaves behind a wife and three children, including one child who is serving in the military. He was 40-years-old.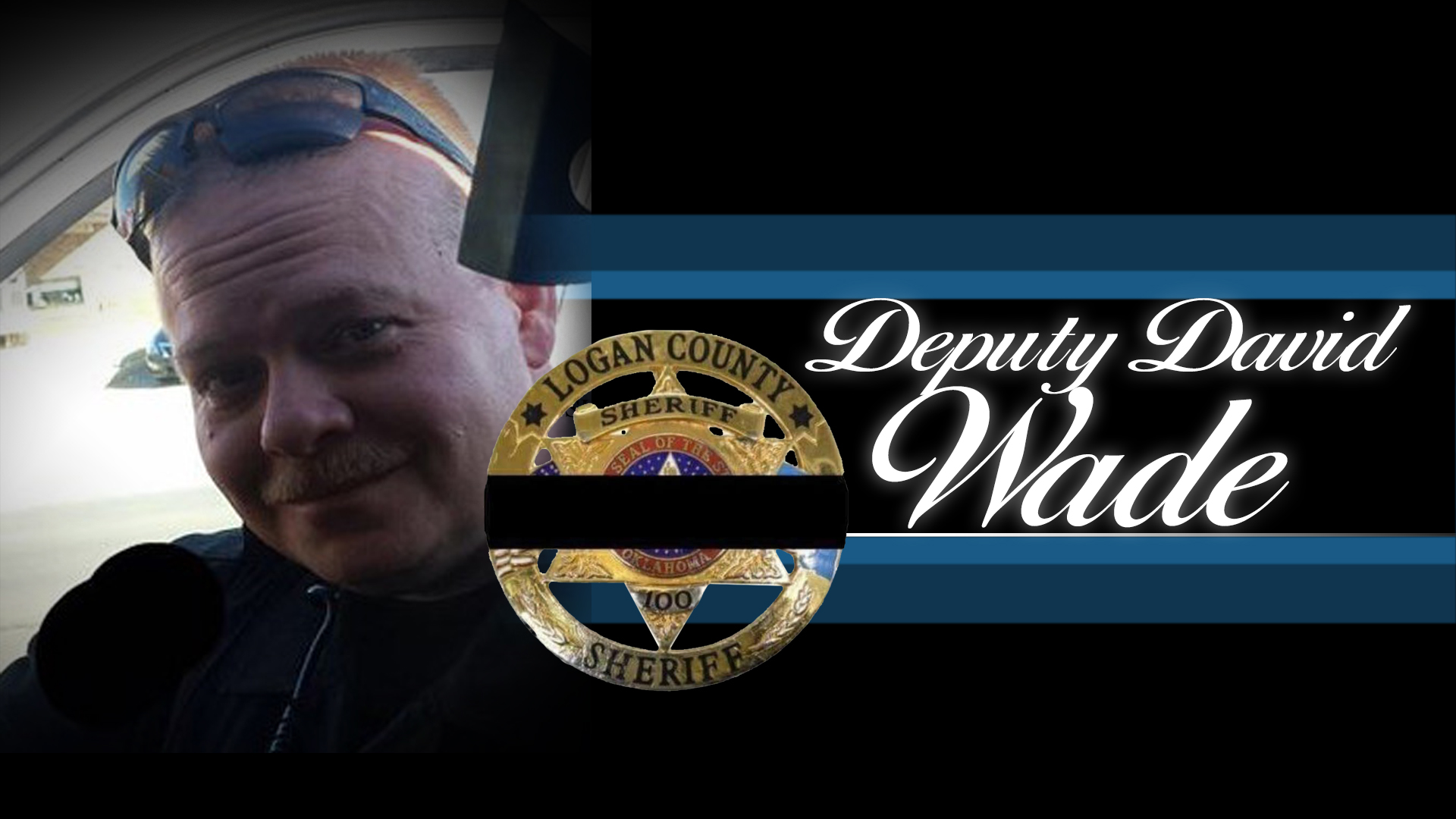 "I would like everybody to pray for the family of Deputy [Wade] as well as my officers involved and all the assisting agencies. I can tell you this is my first experience with this and it's hard on all of us, as well as our community which David is from. So I ask that everybody come together and pray for everybody involved," Logan County Sheriff Damon Devereaux said.
On Tuesday evening, Wade's body was moved from the Oklahoma State Medical Examiner's Office to a funeral home.
However, law enforcement officers from across the region made sure Wade did not make the trek alone.
"Deputy Wade lived like a warrior and he died like one. You know, he gave his life serving his community and I don't think you can have a bigger honor than that," Devereaux said, choking back tears.
Procession for Logan County Deputy David Wade

Procession for Logan County Deputy David Wade

Procession for Logan County Deputy David Wade

Procession for Logan County Deputy David Wade

Procession for Logan County Deputy David Wade

Procession for Logan County Deputy David Wade

Procession for Logan County Deputy David Wade

Procession for Logan County Deputy David Wade

Procession for Logan County Deputy David Wade

Procession for Logan County Deputy David Wade

Procession for Logan County Deputy David Wade

Procession for Logan County Deputy David Wade

Procession for Logan County Deputy David Wade

Procession for Logan County Deputy David Wade

Procession for Logan County Deputy David Wade

Procession for Logan County Deputy David Wade

Procession for Logan County Deputy David Wade

Procession for Logan County Deputy David Wade