This is an archived article and the information in the article may be outdated. Please look at the time stamp on the story to see when it was last updated.
OKLAHOMA CITY - Wayne High School students made a huge contribution to the
Brad Edwards Warmth 4 Winter
coat drive Wednesday afternoon. The school's student council made the over 50-mile trip to donate the coats they have been collecting over the last few weeks.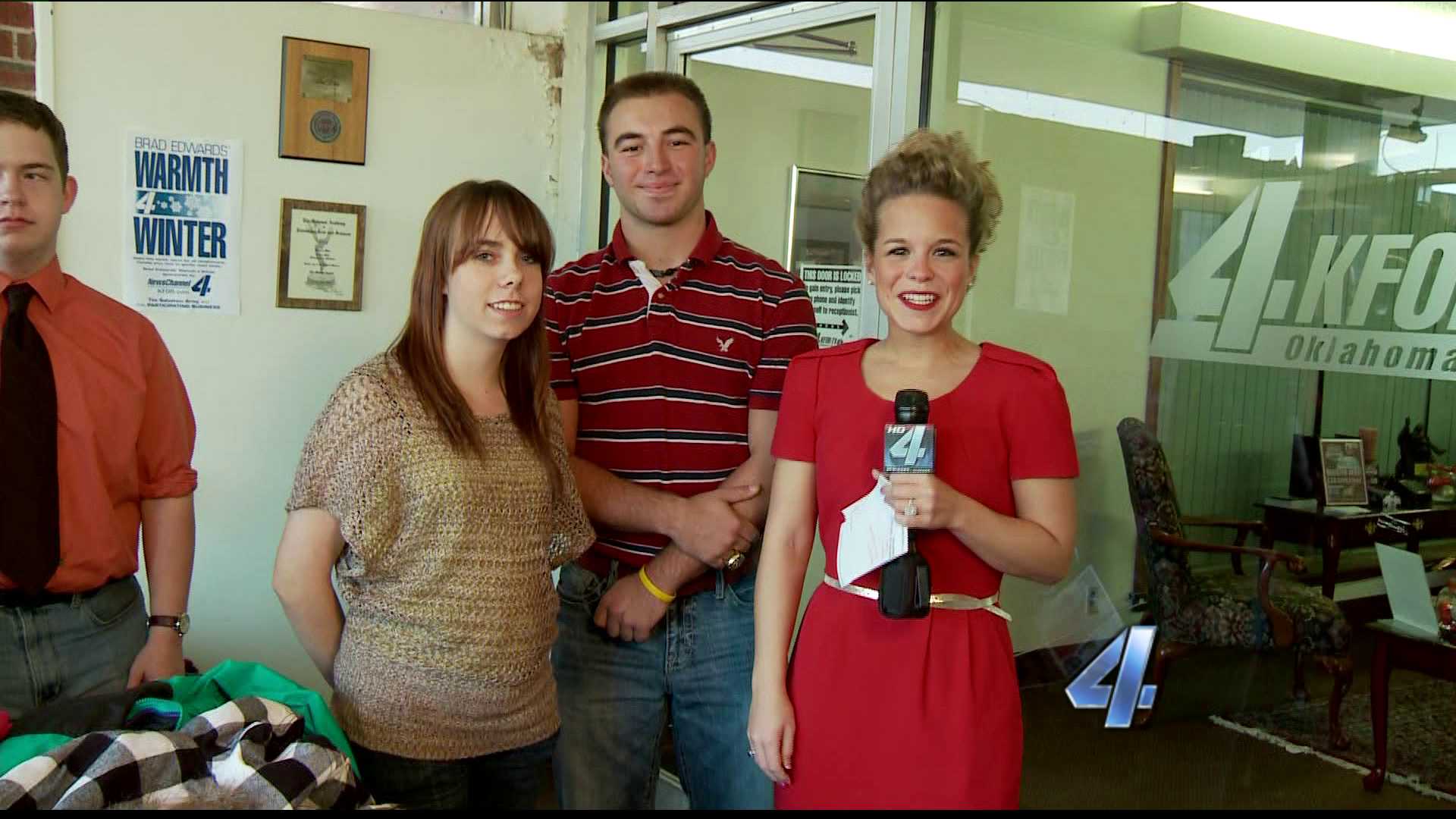 Student Council President Sam Martin said students donated almost 80 coats this winter. They actually collected more but some younger students at the school didn't have coats so they gave a few to their peers to keep them warm. Student Council Rep. Brandi Baker said they heard about the Brad Edwards Warmth 4 Winter coat drive and wanted to incorporate it into their school service projects.