This is an archived article and the information in the article may be outdated. Please look at the time stamp on the story to see when it was last updated.
A mother's hilarious Amazon review is gaining national attention.
When Christy's 16-year-old daughter purchased the crochet top online, she immediately noticed the top was "ridiculously small."
To help show how small the top really was, the mother dressed her cat in it.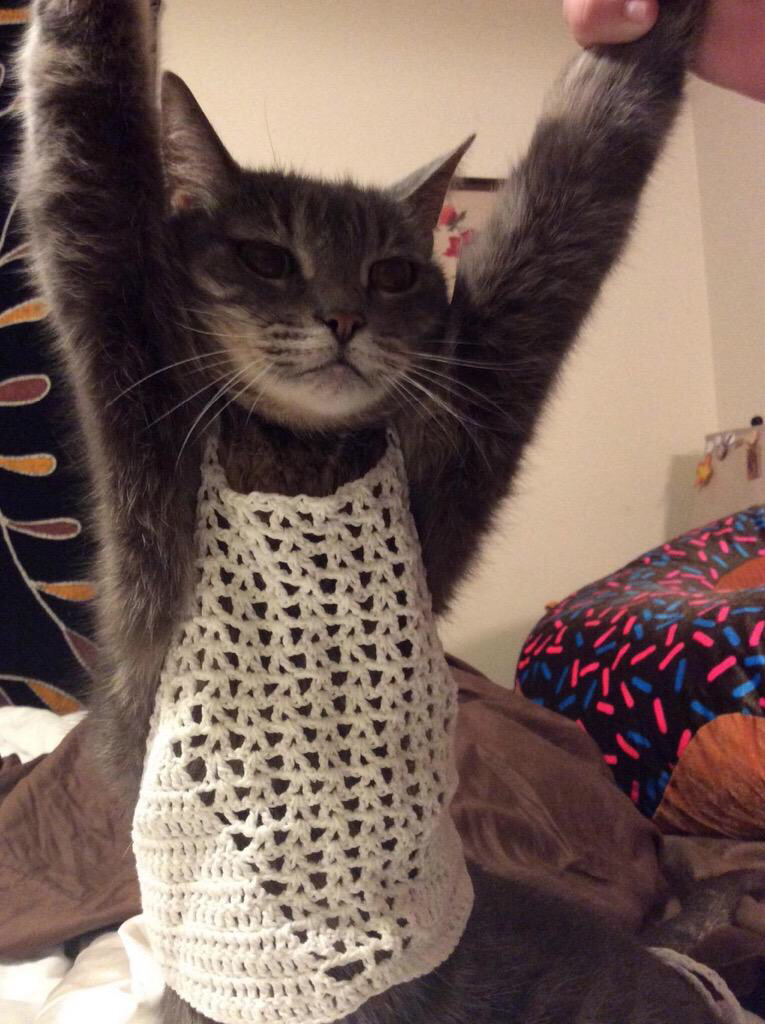 "My 16 y.o. daughter bought this thing. It is ridiculously small and I probably couldn't legally post a picture of what it looks like if she attempts to wear it. But, so you can see… here is a picture of our cat wearing it. To be fair, it does cover all of the cats nipples, however, she hates the weave. In summary, do not buy this, even for your cat."
Many Amazon users praised Christy's hilarious review.
"Mom of the year this is hilarious I love you," wrote one user.
"Thank you, I love it. I can't stop laughing. Your [sic] awesome," another user wrote.
Unfortunately, the top only comes in one size, so she cannot exchange it for a bigger one, according to Mashable.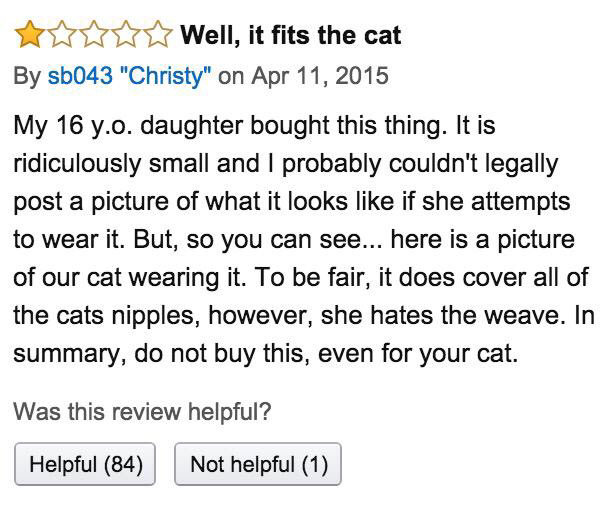 The best way to review a crop top, tbh http://t.co/WOY4NvPfUt pic.twitter.com/UvFyBoWDKs

— Mashable (@mashable) June 9, 2015