This is an archived article and the information in the article may be outdated. Please look at the time stamp on the story to see when it was last updated.
LOGAN, W. V. – A West Virginia teenager is speaking out after a dispute over an NRA t-shirt led to his suspension and arrest.
It all began last week, when 14-year-old Jared Marcum refused to take off his National Rifle Association shirt at the request of his teacher.
After a trip to the principal's office, Marcum was charged with disrupting the educational process and obstructing a police officer.
Marcum said, "I never thought it would go this far because honestly, I don't see a problem with this, there shouldn't be a problem with this."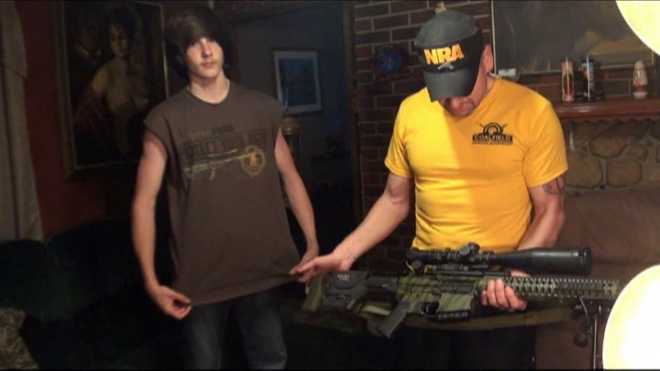 Allen Larieris, Marcum's Stepfather said, "I don't see how anybody would have an issue with a hunting rifle and NRA put on the front of a t-shirt, especially when policy doesn't forbid it."
School officials told Marcum's lawyer that his one-day suspension was appropriate because he was being disruptive.
As of Tuesday morning the Logan County school superintendent hasn't yet commented on the case but prosecutors said they are reviewing the charges.