This is an archived article and the information in the article may be outdated. Please look at the time stamp on the story to see when it was last updated.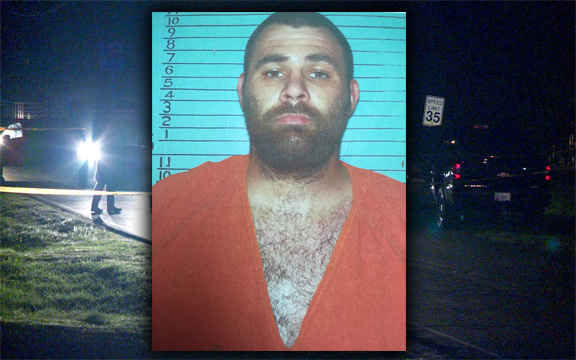 TECUMSEH, Okla. – We are learning more about the man accused of killing the 22-year-old Tecumseh police officer.
Byron James Shepard, 36, is wanted out of Okfuskee County for concealing stolen property.
According to court documents, in February 2017, Shepard and another man were accused of stealing approximately $500,000 worth of oilfield downhole electronics from their former employer, Terrapin Energy Sources.
When investigators showed up to Shepard's home, they reportedly found evidence linking Shepard to the theft.
Court documents state that officials found around $185,450 worth of stolen items at Shepard's home.
Shepard was not at home at the time of the search.
Authorities issued an arrest warrant and started searching for Shepard.
Officer murdered in Tecumseh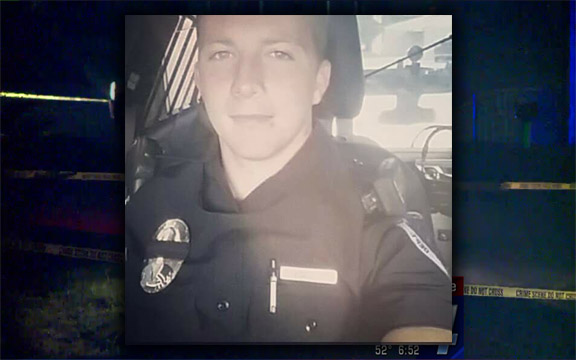 Officer Justin Terney was a rookie with the Tecumseh Police Department. It was just his first year on the force.
Around 11:30 p.m. Sunday, Terney attempted to pull over a vehicle near Benson Park and Gordon Cooper.
When the vehicle stopped, the passenger, identified as Shepard, jumped out of the car and ran.
Terney was able to tase the suspect, but police said the suspect was unaffected by the taser.
At that point, officers said Shepard allegedly shot Terney three times.
Terney returned fire, striking Shepard approximately four times.
The officer and the suspect were both transported to a local hospital.
Officials say Terney underwent emergency surgery and was listed in critical condition.
However, police confirmed the officer succumbed to his injuries and passed away just before 9 a.m.
Shepard also underwent surgery and remains in the ICU.
He was last listed in critical condition.
A woman who was driving the car that Shepard was in when they were pulled over is in custody.
A memorial fund has been set up for Terney's family. Donations may be made at any BancFirst location under the "Officer Justin Terney Memorial Fund."