This is an archived article and the information in the article may be outdated. Please look at the time stamp on the story to see when it was last updated.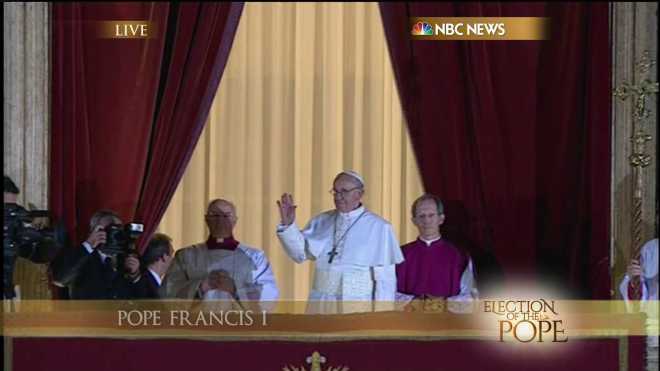 VATICAN CITY – Argentinian cardinal Jorge Mario Bergoglio, 76, is elected Pope Francis I, the new world leader of the Catholic Church.
A white plume of smoke from the Sistine Chapel Wednesday afternoon signaled to the world the Catholic Church has a new pope.
The bells rang at St. Peter's Basilica as cheers erupted from the crowds in Rome.
To win, Pope Francis I needed 77 votes, or two-thirds of the 115 cardinals who voted.
Officials said the two days it has taken the cardinals to chose a new pope is one of the shortest conclaves in recent history.