This is an archived article and the information in the article may be outdated. Please look at the time stamp on the story to see when it was last updated.
AURORA, Colo. — The suspect in this shooting is 24-year-old James E. Holmes of North Aurora, who was found at the back of the theater with three weapons; a handgun (Glock), a shotgun (Remington 11-87, 12 gauge semi-automatic) and an assault rifle (AR-15 automatic).
Police found another handgun in Holmes' vehicle parked outside the back theater door. 
Authorities have not said if that gun was used in the shooting.
Witnesses report the suspect also threw some kind of gas cans into the theater which filled the room with smoke and fumes before he began shooting into the crowd.
Some of the rounds went through the walls into another theater hitting at least one person in the next room.
He was wearing a riot helmet, a gas mask and a bulletproof vest and told police he was in possession of homemade explosives.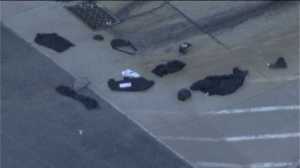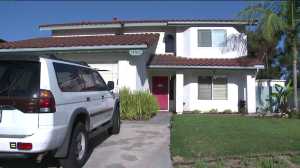 Holmes moved to Denver from San Diego about one year ago to pursue a Ph.D. and studied neurology at the University Colorado-Denver.
He withdrew from the school in June.
Holmes earned his undergraduate degree at University of California-Riverside where he was an honors student from 2006 to 2010.
Holmes has no criminal history in California and only one speeding ticket from Oct. 2011 in Colorado.