This is an archived article and the information in the article may be outdated. Please look at the time stamp on the story to see when it was last updated.
CRESCENT, Okla. – The wife of a man who was killed during a drilling rig explosion has filed a lawsuit against the drilling companies involved.
In January, five men were killed after a drilling rig exploded outside of Quinton.
Authorities say there were 22 workers on the well site, which was being drilled by Houston-based Patterson-UTI Energy, at the time of the explosion.
Officials identified the victims as 35-year-old Josh Ray, 29-year-old Matthew Smith, 26-year-old Cody Risk, 60-year-old Parker Waldridge and 55-year-old Roger Cunningham.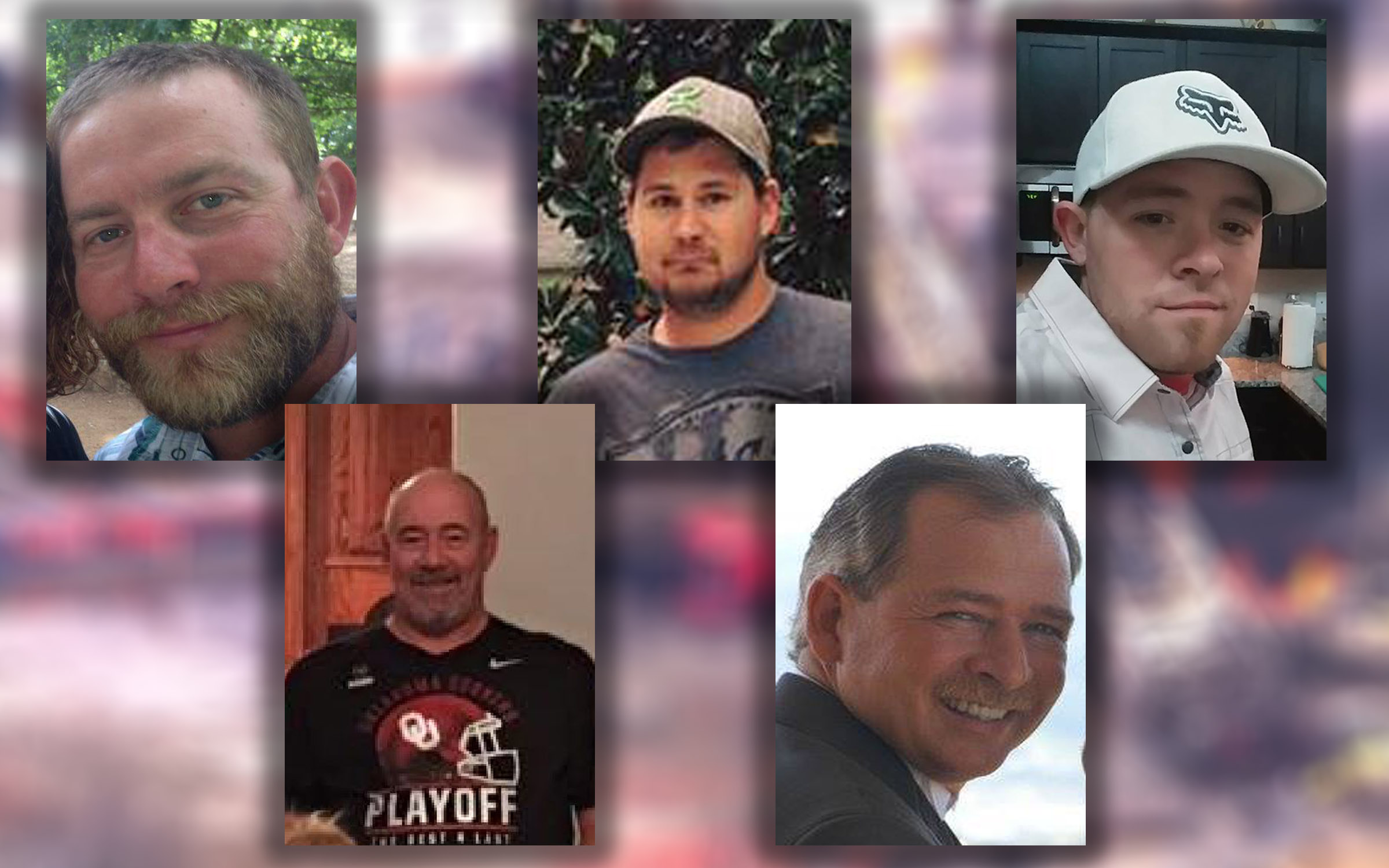 An initial report released by the Oklahoma Corporation Commission claims that there was an uncontrolled release of gas that caught fire. It also states that an employee attempted to shut down the well, but could not.
Now, the wife of one of the victims is suing the drilling companies involved in the explosion.
According to the McAlester News Capital, the lawsuit alleges negligence and reckless conduct of Red Mountain Operating, LLC, Patterson-UTI Drilling Co., LLC, and Patterson-UTI Energy, Inc, resulted in the wrongful death of Parker Waldridge.
Parker's wife, Dianna Waldridge, is seeing more than $75,000 in damages.
The lawsuit claims the explosion "was preventable had safety been properly managed and controlled during these rotary drilling operations."