This is an archived article and the information in the article may be outdated. Please look at the time stamp on the story to see when it was last updated.
OKLAHOMA CITY – When traveling, it can be a struggle to get something good to eat before catching your next flight.
However, a few local restaurants will soon be available to travelers on the go at Will Rogers World Airport.
Delaware North announced that three restaurants will be opening this spring in various areas around the airport.
Coolgreens will replace the Oklahoma Bakery in the West Concourse area, and is expected to open to travelers in early March.
Cinnabon will replace Salt Lick, and Tucker's Onion Burger will replace Sonic in the food court area. Cinnabon is set to open in mid-March, while Tucker's will open in late April.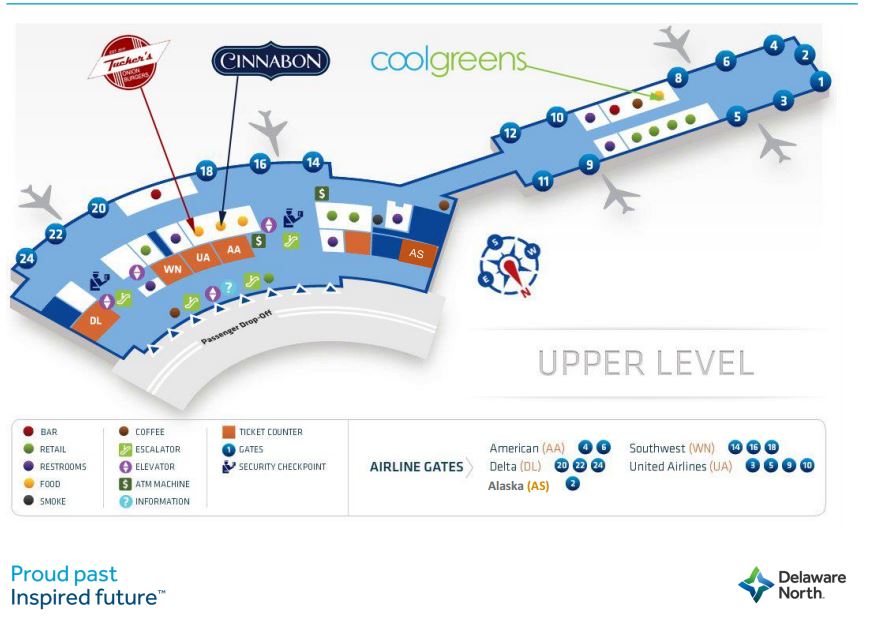 At this point, officials say pricing and menus are still being finalized.