This is an archived article and the information in the article may be outdated. Please look at the time stamp on the story to see when it was last updated.
Heavy winds uprooted several beach umbrellas Monday along the Jersey Shore, and a British tourist was impaled by one of the aluminum stakes.
Margaret Reynolds, who was visiting from London, was basking on the beach when the stake of a flying umbrella went through her ankle, according to Seaside Heights Police Detective Steven Korman.
First responders had to use bolt cutters to split the rod on-site so she could be transported to the hospital.
Reynolds was taken to Jersey Shore University Medical Center for treatment and has been discharged.
"It was a beautiful day, and a gust of wind blew the umbrella," Reynolds said in a statement from the hospital. "It was just an accident."
Although being impaled by a beach umbrella sounds like a fluke, injuries like Reynolds' are not unheard-of.
In 2016, Lottie Michelle Belk, who was celebrating her 55th birthday, died after an umbrella was hurled into her on a windy day at Virginia Beach, according to WTVR.
Lynn Stevens was impaled by a flying umbrella in 2010 on an Ocean City, Maryland beach. The rod just missed her femoral artery but lodged 4 inches into her thigh, according to a post on her Facebook page.
As with Reynolds, authorities had to saw off the pole so Stevens could be transported to the hospital.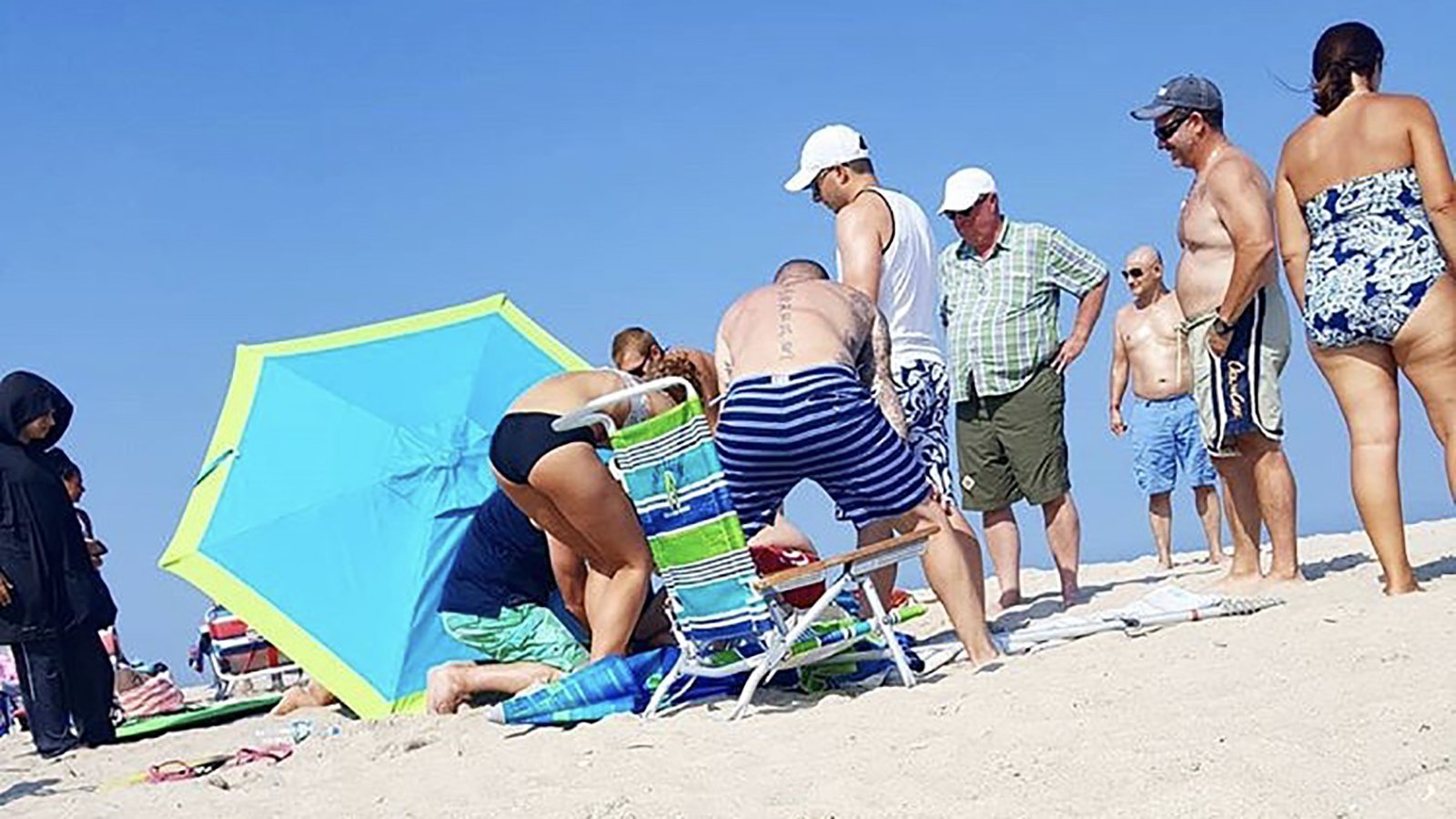 Shortly after the Ocean City incident, the city released safety tips for beachgoers using umbrellas:
Set your umbrella 18 to 24 inches deep in the sand.
Tilt the umbrella toward the wind to prevent gusts from lifting it.
If it's windy, do not set an umbrella.