This is an archived article and the information in the article may be outdated. Please look at the time stamp on the story to see when it was last updated.
OKLAHOMA CITY – A woman is in custody after a high-speed chase in northwest Oklahoma City.
Officials say it started near NW 23rd and Classen at around 3:20 a.m. Thursday when officers pulled a vehicle over.
However, at one point, the car backed up, allegedly ramming a trooper's car.
Janine Richardson, 52, took off, later reaching speeds of 70 miles per hour on 10th St.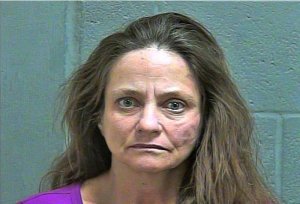 Authorities were able to perform a tactical maneuver to stop her and she was taken into custody.
Officials are still investigating and have not released any other details.